Looking for unique art from around the world?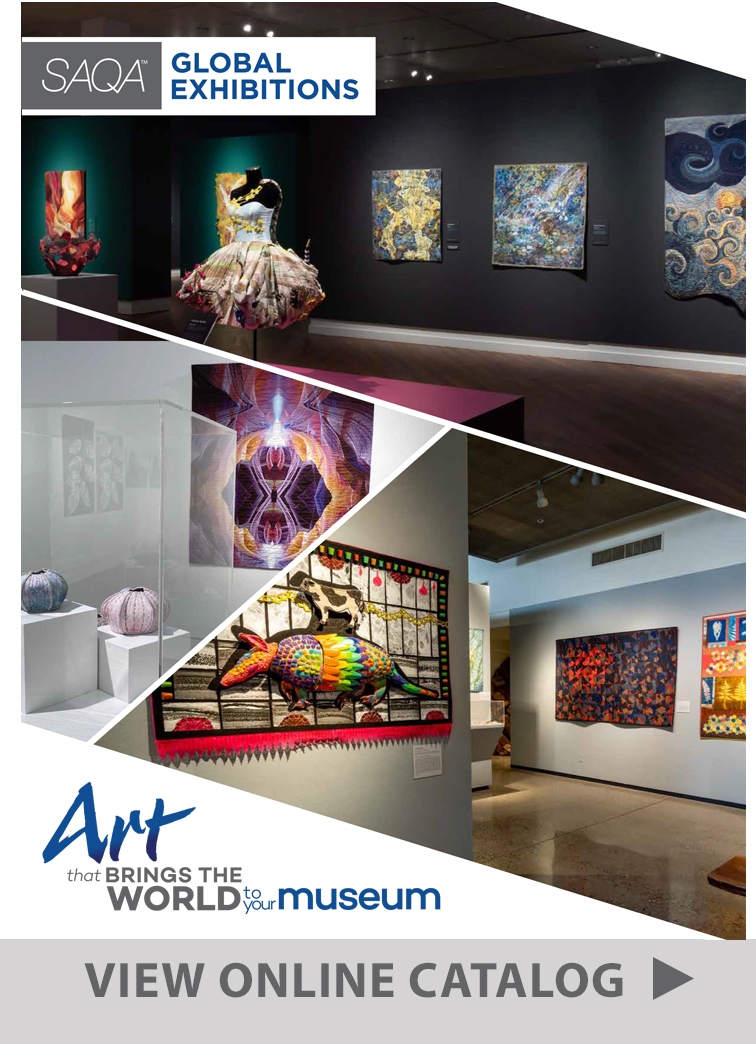 SAQA Global Exhibitions will provide you with dynamic artwork guaranteed to bring thousands of visitors through your door. 
We work with a diverse group of international artists, providing themes that cover a wide range of genres and topics. Global exhibitions add voices from around the world to enhance your community dialogue and engage visitors in new ways.
Affordable and easy to install, our world-class exhibitions have traveled to over 250 venues on 6 continents, including art, science, and university museums. Our more than 15 years of experience means providing top-level service to museums of all sizes, plus we handle all shipping and logistics!
Full color exhibition catalogs are included with every exhibition. Artist interaction, lectures, demonstrations, classes, and virtual experiences are also available upon request.

Contact us today to discover new opportunities!
Interested in finding out more or ready to book an exhibition? Please contact William Reker, Director of Global Exhibitions at exhibitions@saqa.art or 937-912-5009. Or explore our online catalog of available exhibitions.
Exhibitions available for travel