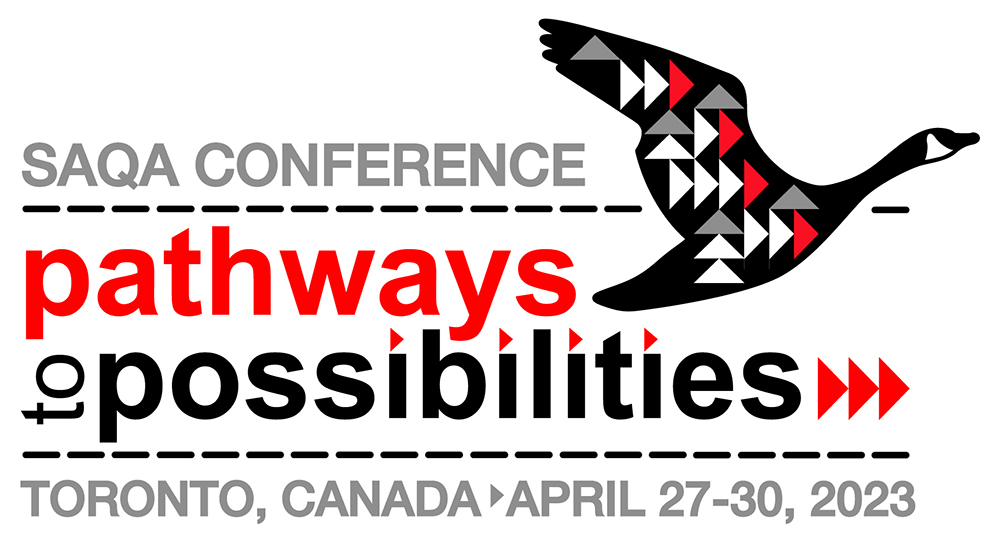 SAQA's annual conference is an opportunity for our members to gather together, to network and socialize, to attend informative talks and presentations geared to help one grow as an artist, and to visit local art venues and landmarks. With assistance from local members, our Special Events Committee plans a full schedule of fun activities, informative presenters, local activities, exhibitions, and more!
The 2023 SAQA Conference will be held in Toronto, Canada from April 27-30.
All spots have been filled - contact conference@saqa.art to be added to the waiting list.
Save the date for these two virtual events where everyone can participate!
Art in Place: a Mini-Conference
"Art in Place" will take place online July 14 and 15, 2023 - come take a journey with us! We've taken the best of our online conferences and condensed it to a smaller two day mini-event. You will be able to enjoy some fantastic presentations and make connections with other SAQA members. Hear from artists from all over the world about how they are inspired by their location and travels. Registration will open in May.
2024 Annual Conference
Our 2024 Annual Conference will showcase our European and the Middle-East region and will take place online from April 12-20, 2024. There will NOT be in an person conference in 2024. Stay tuned for more details!