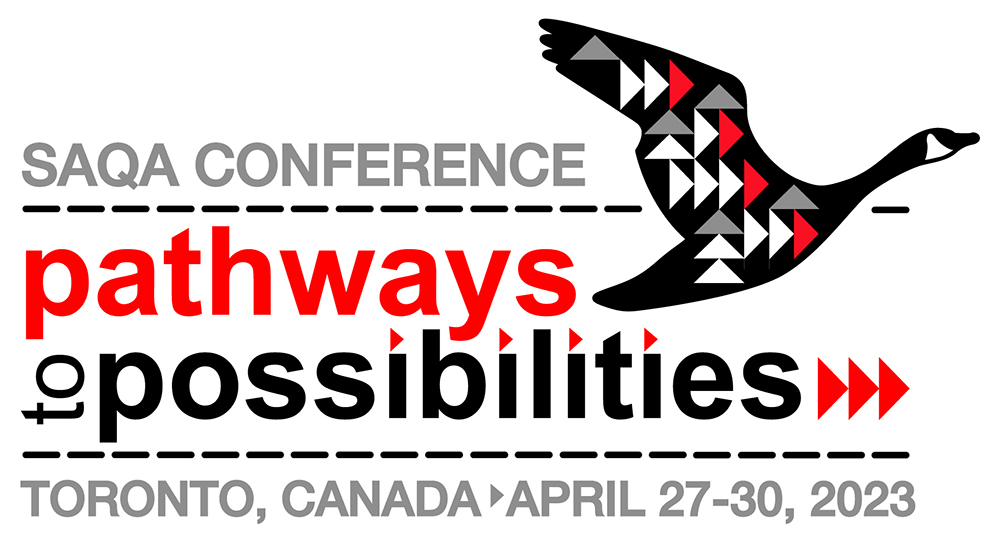 SAQA's annual conference is an opportunity for our members to gather together, to network and socialize, to attend informative talks and presentations geared to help one grow as an artist, and to visit local art venues and landmarks. With assistance from local members, our Special Events Committee plans a full schedule of fun activities, informative presenters, local activities, exhibitions, and more!
The 2023 SAQA Conference will be held in Toronto, Canada from April 27-30. Hope to see you there - registration will open in September.
Thanks to everyone who attended our 2022 conference!
Conference recordings and Whova will be open until the end of July. Questions? Please contact us at conference@saqa.art.
2022 Virtual Conference Sponsors