The SAQA Store offers a wide selection of beautiful publications including exhibition catalogs, magazines, and more! Don't miss our sale and clearance section.
---
Featured Products
Exploring Art Quilts with SAQA: Around the World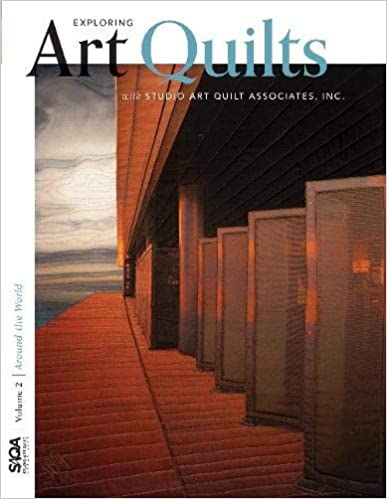 Volume 2 of the creativity-inspiring series Exploring Art Quilts with SAQA is now available! Its book-and-journal-blend format with 350 photos reveals today's latest work and designs and also serves as a long-term creative reference.
Be inspired by interviews, gorgeous art quilt photos, and current creations by members of SAQA.
Digital Subscription to Art Quilt Quarterly
Now you can enjoy Art Quilt Quarterly in a digital format via Issuu - no waiting for the mail! Each issue is $9.99 (view individual issues) or you can purchase a quarterly subscription for $29.95 which includes the current issue plus 3 future ones. Your issues will be delivered automatically!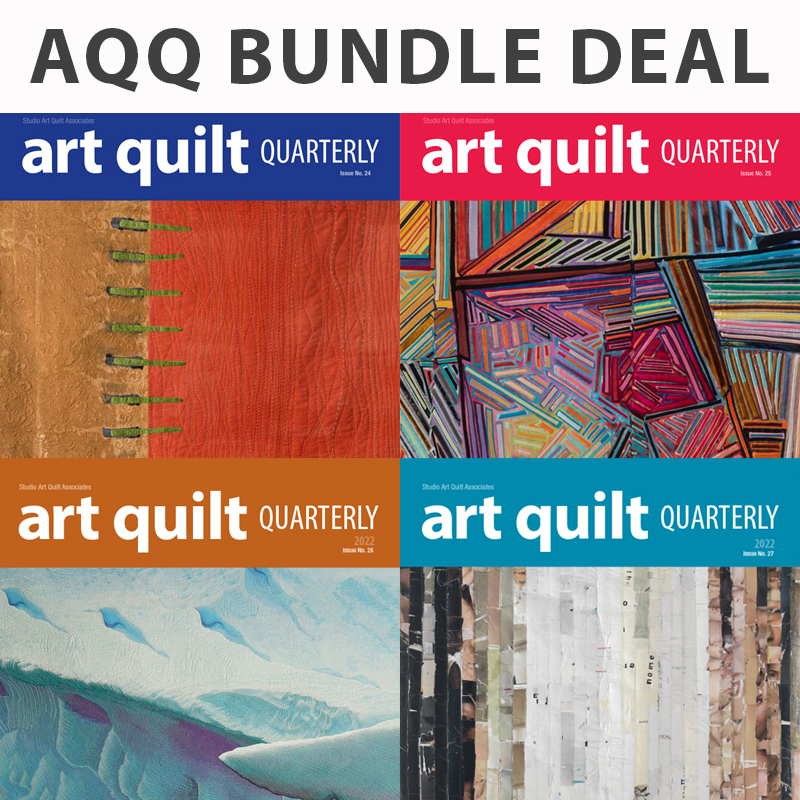 Art Quilt Quarterly Bundle Deal
Stock up your library with this special bundle offer of 4 copies of Art Quilt Quarterly (issues 24-27). 50% off regular price (additional shipping will apply).