EXHIBITION THEME  
Abstract art uses the pure elements and principles of design to create emotions and thoughts in the viewer. Because it is so free and unbounded from the real world, the diversity of abstract art is truly stunning. In the way a poem distills a novel into a few words, let your abstract art offer the essence of an idea using the vocabulary of line, shape, rhythm, texture, color, value and composition. 
This exhibition will premiere in Europe. There is no minimum size; maximum is eight feet (2.4 m) in any direction. Both 2D and 3D works are eligible. 
Exhibition Schedule
EXHIBITION SCHEDULE
Max Berk Textile Collection, Palatinate Museum, Heidelberg, Germany - opens September 15, 2024
About the Jurors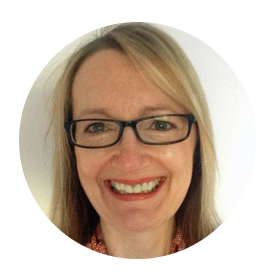 Sue Hotchkis received her Bachelor of Arts and Masters Degree in Textiles from the Manchester Metropolitan University.  In 2007, she left teaching and to work full time in her studio in the Highlands of Scotland.
By using print techniques and machine stitch, she creates two and three-dimensional abstract wall pieces, saturated with colour and stitch, to highlight the beauty found in the processes of ageing and decay.
Hotchkis has exhibited nationally and internationally, including most recently, Quilt National '23, and her work has been included in multiple publications.  She has undertaken private commissions, and is currently a member of the international textile group, Quilt Art.
Claire Passmore is a British born textile artist currently living in Mauritius. From her first career as a teacher, she re-learned to think, the way children often do, that 'almost anything is possible'. Over the past 15 years she has developed a studio practice creating art quilts in 2 and 3 dimensions.
Relocating to a new home every few years, Passmore takes inspiration from each of the places she lives. Strong colour, line, and texture feature strongly in her work.
Passmore's art is in both private and museum collections and is exhibited in galleries, museums and other interesting venues all over the world. She was especially delighted to have a very personal piece included in the 8th European Quilt Triennial in 2021.  She is a member of the Fiberarts Guild of Pittsburgh and was the host for the first ever Fiberart Forum Online 2022 event. Passmore is also a Juried Artist member of SAQA, and serves on their Board of Directors.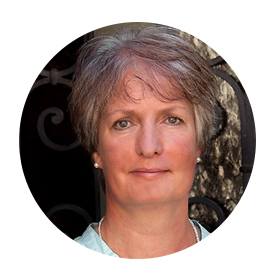 Dr. Kristine Scherer received her PhD with distinction, in European and East Asian Art History and also in Romance studies. She has been the Curator of the Max Berk Textile Collection in Heidelberg since 1992. In this role, she has organised almost 90 exhibitions and has published multiple articles about contemporary textile art and historical subjects.
Dr. Scherer has been the Juror in numerous renowned competitions, such as the International Lace Biennial in Brussels, the State Award of Baden-Württemberg and also of Hessen, and the International Textile and Fibre Art Triennial in Riga, to name a few.
Due to her long-standing involvement in the German Quilt Biennial and European Quilt Triennial, she has developed personal relationships with many artists over the years, has become a profound connoisseur of the art quilt world.