On display at Yellowstone Art Museum

EXHIBITION THEME   
There is a continuum where beauty and function blend and diverge in the hands of the contemporary artist. Even when traditional materials such as thread, fabric, wood, reed, and paper are used, these artists combine skill, imagination, and vision to meld their materials into compelling and beautiful art which resonates in today's world. Artists were invited to participate in this conversation between media to illustrate the continuum between beauty and functionality.
This is a joint exhibition with the National Basketry Organization.
Exhibition Schedule
Yellowstone Art Museum, Billings, Montana: June 30 - October 21, 2023

Pacific Northwest Quilt & Fiber Art Museum, La Conner, Washington: December 1, 2023 - February 29, 2024

Fuller Craft Museum, Brockton, Massachusetts: February 1 - March 1, 2025
Lauren Rogers Museum of Art, Laurel, Mississippi: January 27, 2026 - April 26, 2026
About the Jurors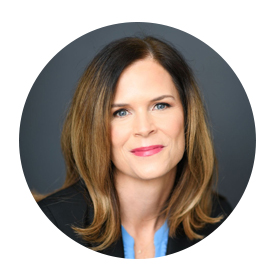 Beth C. McLaughlin is Artistic Director and Chief Curator at Fuller Craft Museum in Brockton, Massachusetts. McLaughlin has held leadership and curatorial roles in the arts and museum fields for over 25 years at institutions across the U.S., including Fuller Craft Museum, Oakland Museum of California, and DeCordova Sculpture Park and Museum. She has curated over 45 exhibitions and has served as a juror for a number of cultural organizations, including American Craft Council, Fiber Art Now, Massachusetts Cultural Council, and the City of Worcester.
McLaughlin has been published in several books and periodicals, such as Crafting Democracy: Fiber Arts and Activism, Fiber Art Now, the Decorative Arts Society Newsletter, and American Craft Magazine. McLaughlin is passionate about expanding awareness of the craft field, promoting the makers, and exploring the transformative powers of handmade objects.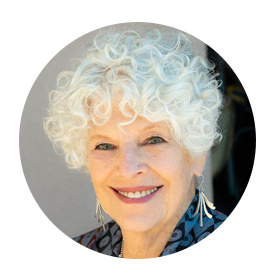 Jane Sauer is an internationally recognized curator, lecturer, and art consultant who now resides in St. Louis, Missouri. She has been a practicing fiber artist for over 35 years with work in over 25 museum collections, including the Renwick Gallery, the Museum of Arts and Design in New York, and the American Craft Museum. For fifteen years she was the Artistic Director and gallery owner of Thirteen Moons Gallery, later Jane Sauer Gallery, in Sante Fe.
Sauer has received two National Endowment for the Arts Grants, is part of the Archives of American Arts Smithsonian Institute, and is a Fellow of the American Craft Council, having served on their Board and as Chair. She has also served on the Board of the Craft Emergency Relief Fund, the Advisory Board of Santa Fe University of Art & Design, the National Council School of Art, Washington University, the International Women's Forum and other advisory roles, and was the founder of the Textile Art Alliance. Sauer earned her BFA from Washington University in St. Louis, and additionally, studied design at the School of Architecture.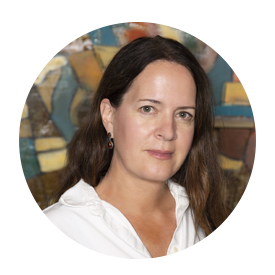 Lisa Ranallo is Registrar and Acting Curator at the Yellowstone Art Museum in Billings, Montana. She has worked with museum art collections for 25 years in museums as large as the National Museum of the American Indian and as small as the Brinton Museum in Big Horn, Wyoming. Her work with Fiber Arts began in the Textile Department at Minneapolis Institute of Art, where she installed and mounted textiles for major exhibitions such as Asian Silks of the Ch'ing Dynasty and Kaffee Fassett. She was also responsible for a complete textile rotation/replacement for the Frank Lloyd Wright house, Fallingwater in Mill Run, PA.
Ranallo studied weaving in Norway, and under the tutelage of fiber artist and poet/writer, Gail Tremblay (Mi'kmaq and Onondaga) at the Evergreen State College. Lisa has a Master's Degree in Art History from The University of St. Thomas in Minnesota, where her research focused on the Norwegian tapestry artist, Frida Hansen.
Selected Artists
SAQA Artists:
Beth Blankenship - Understory
Ana Buzzalino - The Prairies Changing Landscape
Christine Chester - #sumofourexperiences
Larry P Clifford - Lexigons
Linda Colsh - Caryatids
Ramona Conconi - Quanto tempo è passato  (How much time has passed away)
Audrey Esarey - Watercolor Study No. 4
Lisa Flowers Ross - Splendor in the Grass
Jayne Bentley Gaskins - Openings and Holdings
Helen Geglio - Amulet Bundles for Cutting Strings
Mita Giacomini - Metatextiles (diptych)
Laurel Izard - Condor
Irene Koroluk - A Spring's Tale
Michelle Lipson - Oil Spill
Viviana Lombrozo - Retrieved Memories
Elaine Longtemps - Flint
Valerie Maser-Flanagan - Up the Rabbit Hole #4
Alicia Merrett - Weaving Colour
Amanda Miller - Surfacing-Triptych
Clara Nartey - It's a Balancing Act
Dan B. Olfe - San Diego Public Library #2
Claire Passmore - Metamorphosis
Wen Redmond - Crumpled
Irene Roderick - Twitter
Connie Rohman - Topaz Internment Camp
Sara Sharp - Winter Shadows
Terri Shinn - Spotted Gum
Jennifer Solon - Clutter
Hope Wilmarth - Encrypted II     
NBO Artists:
Amie Adelman - Lines
Kadey Ambrose - Four Sisters
David Paul Bacharach - Urban Portrait
Lanny Bergner - Blueterra Basket
Toni Best - Pot of Gold
Jerry Bleem - Fieldwork/Dreamwork
Charissa Brock - Cloud Watching
Clay Burnette - Tipping Point
Cael Chappell - Emergence
Ann Coddington - Reckoning 1
Mary Day - Seed
Lynne Dees - Homestake Creek Beetle Kill
Jacinthe Demmert - Weaver
Jeffrey Lloyd  Dever - Sheltered Effusion
Cheri Dunnigan - Centrifugal Form
Carol Eckert - The Last Parrots
Lynne Francis-Lunn - Life is Complicated
Zia Gipson - Zendo Bowl
Heather Hietala - Inner Light
Annetta Kraayeveld - Shrouded Ferns
Katherine Lewis - Daphnoides Box
Dorothy McGuinness - Variations on a Theme 4
Merrill Morrison - MARKing Time
Larry Page - Re-Constructed Vessel No.2
Elizabeth Runyon - Ashes to Ashes
Karyl Sisson - Piece Work IV
Jo Stealey - Elements of Home
Jennifer Tang - Chimes of Life
Nolan Wright - Shipwrecked
Saaraliisa Ylitalo - Majestic Center
Artwork Available for Purchase
For purchase inquiries, please contact William Reker, Director of Global Exhibitions at exhibitions@saqa.art or 937-912-5009.
All artwork offered for sale is committed to completing the travel listed with its exhibition information. View terms of sale