EXHIBITION THEME   
Wind is the second in a three-part series of Primal Forces exhibitions (Earth, Wind, Fire) premiering at the National Quilt Museum.
Wind is the movement of air; you cannot see it or hold it in your hand, but it provides a powerful source of energy essential to our planet. From a light breeze to natural hazards like hurricanes or tornadoes, wind transforms life daily. 
Exhibition Benefactor: Frank Klein
Exhibition Schedule
National Quilt Museum, Paducah Kentucky - August 4, 2023 - January 10, 2024
About the Juror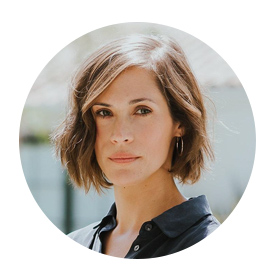 Elizabeth Rooklidge is an independent curator and writer based in San Diego, CA. She works with a wide range of organizations— from artist-run spaces to traditional museums— developing exhibitions and public programs focused on contemporary art. She previously served as Assistant Curator at the Museum of Contemporary Art San Diego and Associate Curator at the Katonah Museum of Art.
She has curated exhibitions that included textiles-based works by artists such as Faig Ahmed, Khadim Ali, Audrey Hope, Yasmine Kasem, Baseera Khan, Jordan Nassar, and Kiki Smith. In March of 2020, Elizabeth founded HereIn, an online publication for exchange around contemporary art in San Diego. Elizabeth currently acts as Editor of the journal and frequently contributes writing and interviews. She holds a B.A. in Art History from St. Olaf College and an M.A. in Art History from Williams College.
Selected Artists
Selected Artists:
Nancy Bardach (California USA) - Tornado
Judith Ann Beaver (Oregon, USA) - Night Winds
Sharon Carvalho (Oregon, USA) - Columbia River Turbines
Yen-Chiu Chen (Taiwan, Republic of China) - Breath
Shannon Conley (Oklahoma, USA) - HWY70 Portales to Roswell
Janet Davis (Colorado, USA) - Whirligigging
Helen Geglio (Indiana, USA) - Territorial Road: Crosses and Losses
Mara D Giles (Arizona, USA) - Desert Wind: Circles
Alisa Golden (California USA) - Midnight Zephyr: Small Craft Advisory
Victoria Gutierrez (Nevada, USA) - Winds of Change
Michele Hardy (Colorado, USA) - Elements #16: Desert Winds
Barbara Oliver Hartman (Texas, USA) - On The Radar
Judy Hooworth (Australia) - Dust Storm over the Lake
Jean H Howard (Missouri, USA) - Eye of the Hurricane
Kathryn  Jahnke (Texas, USA) - Renewable
Clover L Kemp (Maryland, USA) - WIND @ 32.04 degrees South 112.9 degrees West on July 7, 2022 @ 1307
Kyungil Kim (Korea) - wind passing by the moon
Kathy Knapp (Ohio, USA) - Wildfire!
Paulette Landers (Oregon, USA) - NUNAVUT: Vent du Nord
Cat Larrea (Alaska, USA) - Tornado
Mary-Ellen Latino (California USA) - Windswept!
Niraja Lorenz (Oregon, USA) - Cosmos 4-Spiral Galaxy
Sue Anne Marcotte (California USA) - Ospreys, Our Wind Companion
Keeli McClintick (Nevada, USA) - She Remains
Cathy Miranker (California USA) - Betwixt and Between
Frauke Palmer (Ohio, USA) - Breakers
Claire Passmore (Mauritius) - Fly Like the Wind
Dorothy Raymond (Colorado, USA) - Turbulence
Meena  Schaldenbrand (Michigan, USA) - Autumn Tornado
Susan Selby (Canada) - Drifted Snow
Sandra Sider (New York, USA) - Windblown Bouquet
Carolyn Skei (Texas, USA) - Texas Winds
Annie Smith (Texas, USA) - Squall Out on the Gulfstream
Elena Stokes (New Jersey, USA) - Infinity VIII – Pas de Deux
Lesley Anne Turner (Canada) - Wind Drawing Maple
Mary Tyler (Washington, USA) - Hurricane
Marianne R Williamson (Alabama, USA) - Winds of War