SAQA and Visions Museum of Textile Art are collaborating to host a SAQA Summit from September 22-24, 2022 in San Diego, CA. This multi-day event is now open to everyone (additional surcharge will apply to non-members).
This event comprises of a one-day symposium on September 22 and two-day workshops. Workshop fee includes symposium. Single day symposium tickets are also available. Scroll down for more details (including a list of suggested hotels).
For the health and safety of all participants, we will require proof of vaccination to be provided. Participants MUST upload a photo of their Covid Vaccination Record via this online form within 7 days of registration. Failure to provide this information will result in forfeiture of your spot. Depending on local/state health requirements, masks may be required.
Cancellation Policy: $50 cancellation fee up to 8/15/2022. We will maintain a waitlist.
Program Change Fee: $50 for participants wanting to switch workshops after initial registration (provided space is available)
If a workshop has sold out, please email summit@saqa.art to be added to the waiting list or complete this online form.
NO refunds provided after 8/15/2022.
Registration is now closed
One-day Symposium
Thursday 9/22 (9am - 8:30pm) 
Symposium only (Symposium included in workshop fee)
$125 for members of SAQA or Visions Art Museum
$150 for non-members
Networking opportunities with other attendees
Presentations by Jane Dunnewold, Betty Busby, and Paula Kovarik,
Discussion panel on Curating & Preparing Exhibitions with Visions museum staff, Luana Rubin, and Betty Busby.
An evening reception at Visions Art Museum (sponsored by eQuilter)
Visit to Threads of Inspiration SoCal/NV Regional exhibition.
A continental breakfast, catered box lunches, and refreshments at the evening receptions are provided.
Agenda for Thursday, September 22, 2022
| | | | |
| --- | --- | --- | --- |
| Activity | Title | Start Time | End Time |
| Registration | Registration & Continental Breakfast |  9:00 am | 10:00 am |
| Welcome from SAQA & VAM | With SAQA President Mel Beach | 10:00am | 10:15 am |
| Jane Dunnewold Presentation | The Wisdom of Who You Are: Growing Wise, Making Art and Claiming Your Place in the World | 10:15 am | 11:15 am |
| Break |   | 11:15 am | 11:30 am |
| Paula Kovarik Presentation | At Play in the Garden of Stitch | 11:30 am | 12:30 pm |
| Lunch | Catered Box Lunches, and Refreshments | 12:30 pm | 2:00 pm |
| VAM Presentation | Panel Discussion panel on Curating & Preparing Exhibitions with Visions Museum staff, Luana Rubin, and Betty Busby. | 2:00 pm | 3:00 pm |
| Break |   | 3:00 pm | 3:15 pm |
| Betty Busby | Expect the Unexpected | 3:15 pm | 4:15 pm |
| Wrap-up | Mel Beach | 4:15 pm | 4:30 pm |
| VAM Reception | Visions Museum of Textile Art 2825 Dewey Rd #100, San Diego, CA 92106 | 6:30 pm | 8:30 pm |
Two-day Workshops
WORKSHOPS: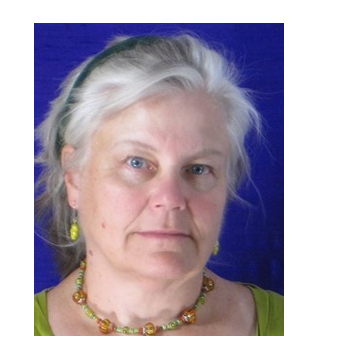 Betty Busby - Artist Media in Quilting (**FULL)
Plus $25 supply fee (payable at registration)
Visit Website
This class will include the use of non woven materials, ways to produce images with them, and methods to incorporate them to extend the range of expression that can be achieved with traditional fabrics.
We will also explore the use of an electric cutting machine (Cameo) to cut the non wovens into finely tuned shapes.  You will learn how to draw a pattern from scratch, put it into the cutter software, and adjust the settings on the machine to produce results that are useable in many applications.
The non woven that I use and one yard of silk habotai are provided in the class.  Additional materials will be available to purchase if supply allows.
---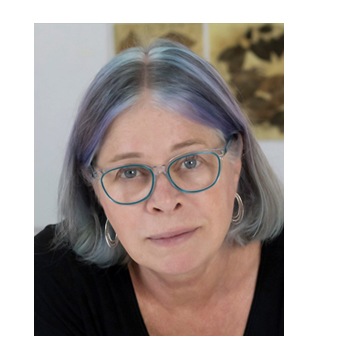 Jane Dunnewold - Mixed Media with Spackling (** FULL)
Plus $15 supply fee (payable to instructor at event)
Visit Website
Lightweight acrylic spackle is a versatile product that can add texture and depth to any cloth surface. We'll spend two days exploring the possibilities, which include skim coating, stenciling, coloring and sanding! The results are not your usual quilted surface!
As a bonus, participants will be invited to bring a quilt "failure" if they have one – so that we can work spackle magic and see what happens. Come with an open mind and have fun!
---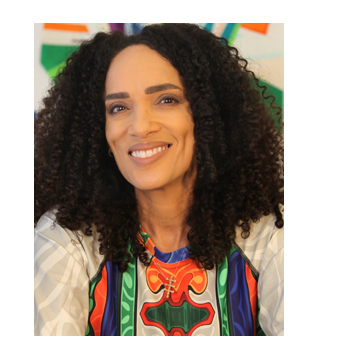 Sheila Frampton Cooper - Improv Blocks (** FULL)
No supply fee
Visit Website
Students will create improv blocks to be used in a small or large piece. The blocks may vary in size and shape and can be very complex or quite simple. This is a great class for becoming comfortable with the process of creating without an initial plan - while at the same time retaining a little structure. Sheila will demonstrate construction techniques for sewing curved seams and discuss some of the challenges you may run into with spontaneous design and piecing.
---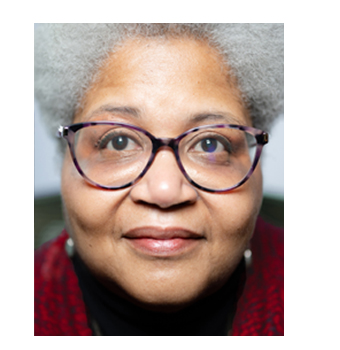 Valerie Goodwin - Light and Lacey
$20 supply fee (payable to instructor at event)
Visit Website
Create lovely collages using shapes such as map elements, floral motifs, and/or geometric patterns & shapes using opaque & sheer fabrics.
Explore the potential of intricately cut surfaces created with the Silhouette Cameo electronic cutter. This popular machine can provide precision cutting that leads to beautiful detail. The instructor will also provide the opportunity to work w/ elements that are pre-cut w/a laser cutter.
---
Paula Kovarik - Line Matters (** FULL)
No Supply Fee
Visit Website
This 2 day workshop focuses on loosening up when using free motion stitching as an element of design. Some simple exercises will build personal, expressive and unique lines that can change texture, build story or create pattern.
We start by making a mess—there are no mistakes. Then we build on that to see that line is both active and reactive. Ever wonder if you could do something new with your stitching? Free-motion stitching can be fun! Open to all skill levels.
---
Jill Kerttula - Under and Over (** FULL)
 $30 supply fee (payable at registration)
Visit Website
In this two-day workshop, Jill Kerttula will explore the wonderful world of texture, and how it transforms a flat printed image into a texture-rich work of art. Day one, she will show how to add textures through adding layers UNDER the main fabric of the piece, and then how to make them by adding fabrics, and other non traditional fibers and yarns, OVER the base image. These techniques can be used to change the image, change the colors, add textures, and other design elements.
The first day will be spent exploring these techniques by making a "sampler" of techniques and viewing a "trunk show" of how Jill has used them in her work. The second day, will be applying these techniques to a photo provided by Jill in your kit. Your kit will provide two printed images to work on, and at the end of class, the first one will become a sampler of techniques for reference when you get home, and the second a finished piece.