Scroll down to view image gallery. Click on any square image to launch the slideshow. Be sure to click See Details under each image to find out more about each piece, including additional images, videos, and statements.
Virtual Gallery Theme
We are visual communicators, and sometimes what we want to say cannot be said in words. Words may be insufficient to describe positive, satisfying, or deliriously happy emotions. Or words may fail us when we try to express strong emotions, retell the story of a moment in time, or describe events that leave us scared, concerned or angry. Our world is filled with an enormous variety of both amazingly beautiful occasions, as well as those that test us in more difficult ways. Symbols, color, composition, or other design elements may provide the narrative to communicate the depth of your story. When our words fail us, imagery can present what we are unable to articulate through words.
Artists were invited to create work that engages viewers in a dialogue based on imagery and composition, exploring the idea that in some cases words are not the most effective means of communication.
Curator Statements
Ellen November
We are so pleased to have received a generous number of entries. Thank you all for your contributions.
Our criteria for selection was based on how the work addressed and interpreted the theme of "Words Fail." We are living in unprecedented times and often find ourselves at a loss for words to describe what we see, our feelings, our thoughts. Emotions range from being at a loss for words at extreme beauty or joy, to the other end of the spectrum: disbelief, horror, disgrace. I have often found myself quoting my late mother-in-law whose favorite expression was: "Not to be believed."
As artists, we are so fortunate to have an outlet to express ourselves. We all work for various reasons. During the past year, in quarantine, we were so fortunate to have our artistic skills and talents to occupy our time. Ultimately, making art, being in the groove of making art, the flow, we are making the world a better place. Thank you all for your interpretations of "Words Fail."
---
Andi Perejda, Ph.D.
The breadth of topics addressed in the entries for "Words Fail" ranged from highly personal issues to those being faced by the nation and the world.  Selection was completed by each of the two jurors independently, who then discussed the chosen works to reach the results seen in this virtual exhibit.  
The primary consideration for selection of work was the visual impact it made, followed by considerations of design principles and workmanship. 
There are two three-dimensional pieces included.  Techniques used varied widely, from traditional patchwork methods to surface designed fabrics, from realistic imagery to abstraction.  Images are presented in four groups of the following categories: personal, gun violence, politics and climate issues.  Some works applied to more than one category.
It was a pleasure to view works by many artists from around the world.
About the Curators
Ellen November
Drawing on the graphic nature of maps, Ellen November's fiber art is cartographic in nature. Art quilts allow her to combine her skills in illustration, photography, graphic design and quilting. Ellen received a BFA from Art Center College of Design in Illustration. She has exhibited in national juried shows with her fiber art. She now resides in San Luis Obispo, CA, on the Central Coast and has curated two shows in nearby Paso Robles.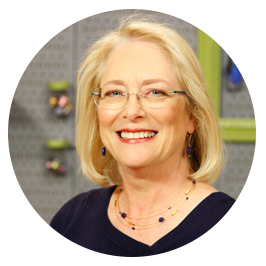 Andi Perejda
Andi Perejda earned her Ph.D. in cellular biology and worked in medical research before immersing herself in the quilting world in 1991. Her quilted works have evolved over time, while she studied design and workmanship. She has earned many national quilting awards and has shown work internationally. As a member of California fiber art groups, Andi has participated in many gallery shows. She has extensive experience as a certified quilt judge with the National Association of Certified Quilt Judges and has taught workshops for 15 years. Her website is www.andiperejdaquilts.com.
Selected Artists
Amy W Cavaness (Texas, USA) - Holding Onto Hope
Libby Cerullo (Pennsylvania, USA) - Yes, You Will Need Your Shoes
Christine Chester (East Sussex, United Kingdom) - Slipping Between the Cracks
Rosalind S Daniels (Vermont, USA) - Words Matter
Mel Dugosh (Texas, USA) - Gaslighter In Chief
Renee Gannon (New Mexico, USA) - Heat Rising
Gunnel Hag (Ontario, Canada) - Patching It Up - Somehow
Christine Hager-Braun (North Carolina, USA) - A Glimpse of Hope
Laurel Izard (Indiana, USA) - Un-United
Patty Kennedy-Zafred (Pennsylvania, USA) - The Colors of Darkness
Nancy Lemke (California, USA) - Conflicting Words
Viviana Lombrozo (California, USA) - Torn Apart
Elaine H Millar (Oregon, USA) - Rhetoric...the Ripple Effect
Stefanie Neuner (South Carolina, USA) - A Few of My Favorite Things
Kathryn Pellman (California, USA) - Times Up Hands Off
Ildiko Polyak (Hungary) - Irrespective of skin color
Wendy Read (Iowa, USA) - Rebirth: The Light at the End of the Tunnel
Elaine J Ross (New York, USA) - Where Words Fail...Music Speaks
Susan Selby (Manitoba, Canada) - Words Fail on a Bias
Sara Sharp (Texas, USA) - Time to Leave
Joan Sowada (Wyoming, USA) - Ugly
Wendy L Starn (Louisiana, USA) - Too Raw (Too Soon Every Day To Talk About Gun Violence)
Teresa Stoller (Florida, USA) - A Mother's Love
Gwyned Trefethen (Massachusetts, USA) - Turbulence
Patricia Anderson Turner (Florida, USA) - Laura Got Lynched From the Bridge
Hope Wilmarth (Texas, USA) - Tempest Tost
Martha Wolfe (California, USA) - just Harry
Vivien Zepf (New York, USA) - Joy