They call us the Middle-Atlantic region because we're at the center of the East Coast.  Our membership reflects our region: from bustling Northern Virginia to the beautiful beaches of North Carolina, our artists capture the expansive horizon of the Atlantic and the forested Appalachian Mountains, as well as being on the forefront of the Modern movement.  Representational, Abstract, 2D and 3D, you'll find someone who shares your passions in our region.  We welcome you to join the multi-talented region of Virginia-North Carolina.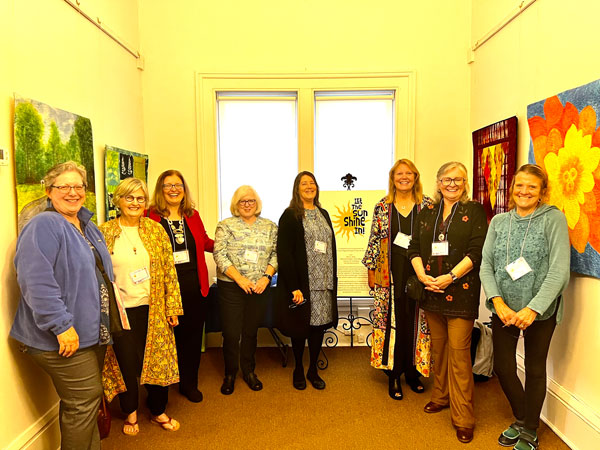 Monthly Newsletter
Newsletter Editor: Christie Eckhardt.  The newsletter deadline is always the 25th of the month. We always look for information and photos of new work and exhibition happenings within the Virginia/North Carolina Region. Please get in touch with the regional rep or use the Membership Directory for Chrisite's email address.
Local Connections / Pods
The map shows the location of our Pods - contact POD Leaders for more details about meeting times and events.
Please contact the Regional Rep or use the Membership Directory for email addresses.
AWEsome Explorations - Region-wide Zoom Monthly Zoom Meeting - 2nd Sundays, 2-4 pm ET  Local Connection Leaders are Margaret Storti & Sally Maxwell
Northern VA (NOVA) - SNaP - Meet 3rd Saturdays, 1-3 pm ET Local Connection Leader is Ellen Linder 
SWVA Local Connection - Meet 2nd Wednesdays, 2-4 pm ET Local Connection Leader is Kathy Schultz 
Central-NC Local Connection - Meet (in person) 2nd Saturday, Times vary with activity  Local Connection Leader is Ann Flaherty