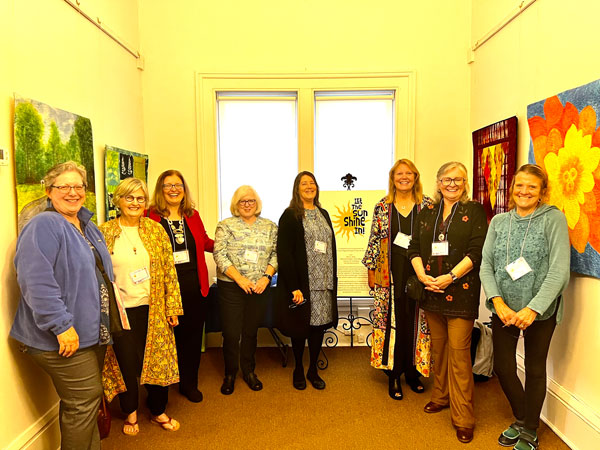 Monthly Newsletter
Newsletter Editor: Christie Eckardt.  The newsletter deadline is one week prior to the new month starting. We always look for information and photos of new work and exhibition happenings within the Virginia/North Carolina Region. Please get in touch with the regional rep or use the Membership Directory for Christie's email address.
Local Connections / Pods
The map shows the location of our Pods - contact POD Leaders for more details about meeting times and events.
Please contact the Regional Rep or use the Membership Directory for email addresses.
AWEsome Explorations - Region-wide Zoom Monthly Zoom Meeting - 2nd Sundays, 2-4 pm ET  Local Connection Leaders are Margaret Storti & Sally Maxwell
Northern VA (NOVA) - SNaP - Meet 3rd Saturdays, 1-3 pm ET Local Connection Leader is Ellen Linder 
SWVA Local Connection - Meet 2nd Wednesdays, 2-4 pm ET Local Connection Leader is Kathy Schultz 
Central-NC Local Connection - Meet (in person) 2nd Saturday, Times vary with activity  Local Connection Leader is Ann Flaherty