Moderated by Marleen Minner-Vanderschueren
Doel van deze meetings is om de Nederlandstalige SAQA-leden virtueel dichter bij mekaar te brengen en (beter) te leren kennen, alsook om de opportuniteiten en de mogelijkheden die SAQA biedt (beter) te benutten.
Iedere meeting overlopen we interessante informatie en het laatste nieuws en bespreken we samen de onderwerpen die jullie interesseren.
We wisselen kennis, tips, vragen en ideeën uit in het Nederlands.
Kom zeker eens deelnemen!.
Neem gerust contact op voor meer info en/of vragen via marleen.saqa@gmail.com
Graag tot binnenkort op Zoom!
Hoe en wanneer deelnemen?
Onze meetings gaan telkens door de derde donderdag van de maand
Timing: 17u CEST van april t/m oktober
            17u CET van november t/m maart
The aim of these meetings is to bring the Dutch-speaking SAQA members virtually closer together and (better) get to know each other, as well as to (better) use the opportunities and possibilities offered by SAQA.
Every meeting we go over interesting information and the latest news and together we discuss the topics that interest you.
We exchange knowledge, tips, questions, and ideas in Dutch.
Be sure to join us!
Feel free to contact us for more information and/or questions via marleen.saqa@gmail.com.
We hope to see you soon on Zoom!
How and when to participate?
Our meetings take place on the third Thursday of each month.
Timing: 5 p.m. CEST from April to October
            5 p.m. CET from November to March
About the Moderator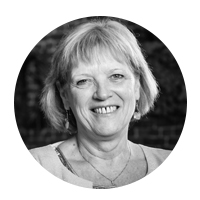 Marleen Minner-Vanderschueren woont in België, in de rand rond Brussel.
Ze is lid van SAQA sinds 2015. Vanuit haar interesse in textiel, garen en handwerk, is ze sinds een achttal jaren aan de lag gegaan met patchwork en quilten.
Al snel ontdekte ze dat ze meer wou gaan ontdekken en verkennen dan het traditionele quilten en zette de eerste stappen in het art quilten.
Een nieuwe passie vond ze in het kleuren en verven van stoffen, waarbij ze verschillende technieken blijft uitproberen.
Marleen is gepensioneerd van een loopbaan als Director in groot-distributie en Consultant in HR en L&D en netwerkt en organiseert graag. Ze houdt er ook van om mensen samen te brengen en kennis te delen vanuit een passie.
Dit alles leidde tot het opstarten en het modereren van de Nederlandstalige groep.
Vragen? Graag contact via marleen.saqa@gmail.com
Marleen Minner-Vanderschueren lives in Belgium, in the outskirts around Brussels.
She has been a member of SAQA since 2015. Based on her interest in textiles, yarn and handicrafts, she has been working with patchwork and quilting for about eight years now.
Soon she discovered that she wanted to discover and explore more than traditional quilting and took the first steps in art quilting.
She found a new passion in hand painting and  hand-dyeing fabrics, while continuing to try out different techniques.
Marleen is retired from a career as a Director in wholesale distribution and Consultant in HR and L&D. She enjoys networking and organizing, she enjoys also bringing people together and sharing knowledge from a passion.
This led to the launch and moderation of the dutch-speaking group
Any questions? Please contact us via marleen.saqa@gmail.com