Sunrise is the promise of a day full of beauty and wonder. It invites you to grab a cup of coffee and listen for the hoot of the owl getting ready to sleep after a night of hunting.
Sunsets with the silhouette of a cactus against the desert sky, camels trekking across the Moroccan sands, and surfing near the pier at sunset bring closure to the day.
Every sunrise and sunset brings a special feeling to the viewer. We hope you enjoy the materials and techniques employed in these art pieces.
Quilts on the Wall is a southern California association of textile artists.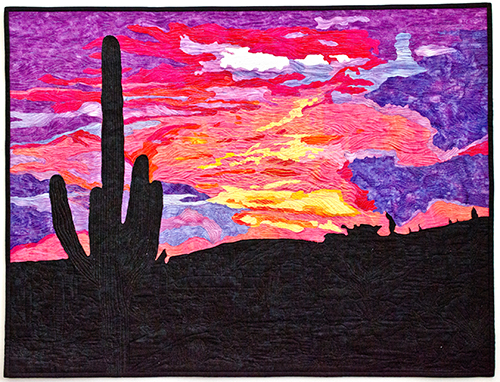 Vicki Bohnhoff - Cactus Sunset
Location
San Diego, California and online