EXHIBITION THEME   
Reimagine a world through an alternate, extraordinary timeline. Imagine our bodies merged with our devices or a world shared with sentient robots or other life forms.
What would a refrigerator, a clock, or even a lawn mower look like if it ran on steam power?
What sort of people would live on the streets of a decaying metropolis, starkly divided between haves and have-nots, with police drones patrolling above and neon lights cutting through the thick, dirty air?
Will science and technology free us from mundane daily chores, or enslave us to a global corporate master?
Artists are invited to explore the science fiction worlds of cyberpunk, steampunk, dieselpunk, biopunk, atompunk, clockpunk, nanopunk, and more! The opportunities are endless.
Need more information?
This exhibition is all about science fiction. Sub-genres of science fiction (sometimes collectively referred to as 'punk' genres) are basically science fiction with a theme. For example, "steampunk" features a society that runs on steam-powered machinery. "Dieselpunk" is similar but with diesel-powered engines. "Cyberpunk" is more futuristic with a heavy emphasis on computers and technology. "Biopunk" is all about biological engineering, like cloning or body modifications. There are many, many more!  More Details
EXHIBITION SCHEDULE
New England Quilt Museum, Lowell, Massachusetts (April 30 - July 13, 2024)
Festival of Quilts, Birmingham, United Kingdom (August 2024)
ARTWORK REQUIREMENTS
Wall-hung (2D and 3D) and freestanding artwork are eligible. Ceiling-hung work will not be accepted.
Pieces may not exceed 96" (8 ft) in height, width, or depth. There is NO minimum size.
All artwork must fit through a standard 34" doorway.
Wall-hung pieces (2D and 3D) must hang without distortion. Traditional quilt sleeves, stretcher bars, framed or mounted work, and other hanging mechanisms are acceptable. 
Artwork must meet SAQA's definition of an art quilt: "a creative visual work that is layered and stitched or that references this form of stitched layered structure." 
IMAGE REQUIREMENTS
It is critical that submitted images be of the best possible quality: in focus, with clear details, and following SAQA's digital image requirements. Read Tips for Successful Art Quilt Photography and  Submitting Digital Images first!  
For each wall-hung 2D entry (depth is less than 2 inches), submit one full view front digital image and one detail digital image. 
For each 3D artwork (wall-hung or freestanding), submit one overall front image and two detail images (one should showcase the depth)
Full-view images MUST show all the edges along with a small amount of background.  
Digital images must be saved as a high-quality JPEG or JPG file (No TIFF files). Do not use your name or initials in the filename (title is fine). 
Finished images should be at least 2100 pixels on the longest side and not more than 4200 pixels.
Files should NOT exceed more than 12 MB per file for 2D submissions (form max is 25 MB) 
Files should NOT exceed more than 8 MB per file for 3D submissions (form max is 25MB)
Common errors include:
Images that are out of focus or too small.
Cropping images too closely on the full-view image. All edges of the artwork  must be visible along with a small amount of contrasting background. Do NOT crop your photo into any part of the artwork as this may disqualify your entry.
Your background should be neutral and not include distracting elements such as hands, floors, studio, pets, pins, etc.
ELIGIBILITY / FEE
Artists must be a current SAQA member to enter this call. $50 USD for up to 3 entries. $40 ($10 Early Bird Discount) if all entries submitted by June 15, 2023. Entry fee must be paid online before the entry deadline via a credit card or PayPal at www.saqa.com/fees.
QUESTIONS?
If you have questions about this exhibition, please refer to SAQA's Exhibition Guidelines and FAQs where many exhibition related questions are answered. If you have any further questions, please contact us at calls@saqa.art.
Artist notifications will be sent via email by August 31, 2023 (see Important Dates below for more details).
Important Dates
June1, 2023 - Online Entry Opens
June 30, 2023  - Online Entry Deadline at 7pm Eastern Standard Time (GMT/UTC-5)   
August 31, 2023 - Notification of Acceptance via email
January 31, 2024 - Artwork to be RECEIVED by SAQA (details provided upon acceptance)
August 2024 - Exhibition Opens at Festival of Quilts
December 31, 2027 - End of Exhibition (work will be returned by February 28, 2028)
About the Juror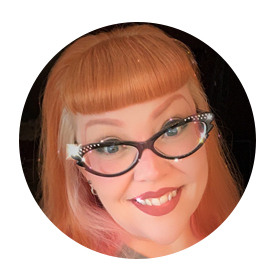 Cheryl "Muppin" Sleboda is a national and award-winning fiber artist and quilter.  Cheryl is a recognized expert in fabric manipulation, and is the author of "Smock It To Me: The History and Technique of Canadian Smocking."  She has appeared over 25 times each on It's Sew Easy TV and Quilting Arts TV, and speaks and teaches surface design and art quilting techniques.
Cheryl is also the owner of Sew Much Cosplay(R), a costume and cosplay company dedicated to bringing costumers into the larger sewing industry.  Prior to going full time with her company, Muppin Inc., Cheryl was an executive at the world's largest comic book and pop culture distributor, with a career that spanned over 20 years.  She has a deep love for anything pop culture, and draws inspiration from her love of comics and movies for her artwork, quilts, and costumes.
Additional Eligibility and Guidelines
ADDITIONAL ELIGIBILITY AND GUIDELINES
For information on eligibility and policies, please refer to SAQA's Exhibition Guidelines and FAQs.
Jurying of the exhibition is by digital image. Information and resources for submitting digital images can be found on SAQA's website, Digital Image Submission Guidelines.
Please note that artists do NOT have to mail their pieces to the opening venue in the UK - all artwork is mailed to our shipping facility in Ohio. For specific information on shipping for exhibitions, please refer to SAQA's Shipping Guidelines. For non-U.S. members, please refer to Shipping Reimbursement (non-US members). 
TERMS AND CONDITIONS
You will be asked to agree with these terms and conditions. "I agree to loan my artwork to Studio Art Quilt Associates, Inc. I understand the costs of insuring and shipping my artwork to the shipping center in Ohio are my responsibility. I further agree to permit the images or detail images and/or all or part of my artist statement to be used in the exhibition catalog, articles, ads, promotions, books, websites, blogs, CDs, current event news coverage, television productions, and/or multi-media productions for and about the exhibition or for and about the shows at which the exhibition may be seen. I confirm, to the best of my knowledge, the artwork entered is original and does not violate any copyright or trademark laws."