EXHIBITION THEME   
Wind is the second in a three-part series of Primal Forces exhibitions (Earth, Wind, Fire) premiering at the National Quilt Museum.
Wind is the movement of air; you cannot see it or hold it in your hand, but it provides a powerful source of energy essential to our planet. From a light breeze to natural hazards like hurricanes or tornadoes, wind transforms life daily. 
Artists are invited to express the power of wind through art. Wall-hung, ceiling-hung, and 3D artwork are all acceptable.
EXHIBITION SCHEDULE
National Quilt Museum, Paducah Kentucky - August 4 to January 10, 2024 
ARTWORK REQUIREMENTS
Wall-hung (2D and 3D), freestanding, and ceiling suspended artwork are eligible.
Pieces may not exceed 96" (8 ft / 243cm) in height, width, or depth. There is NO minimum size.
All artwork must fit through a standard 34" doorway. Ceiling suspended pieces cannot exceed 20 lbs.
Wall-hung pieces (2D and 3D) must hang without distortion. Traditional quilt sleeves, stretcher bars, framed or mounted work, and other hanging mechanisms are acceptable. 
Artwork must SAQA's definition of an art quilt: "a creative visual work that is layered and stitched or that references this form of stitched layered structure." 
ELIGIBILITY / FEE
Artists must be a current SAQA member to enter this call. $50 USD for up to 3 entries. $40 ($10 Early Bird Discount) if all entries submitted by September 15, 2022. Entry fee must be paid online before the entry deadline via a credit card or PayPal at www.saqa.com/fees.
QUESTIONS?
If you have questions about this exhibition, please refer to SAQA's Exhibition Guidelines and FAQs where many exhibition related questions are answered. If you have any further questions, please contact us at calls@saqa.art.
Artist notifications will be sent via email by November 30, 2022 (see Important Dates below for more details).
About the Juror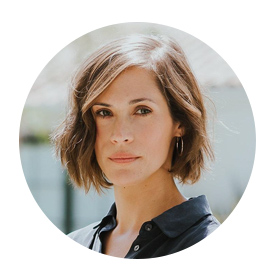 Elizabeth Rooklidge is an independent curator and writer based in San Diego, CA. She works with a wide range of organizations— from artist-run spaces to traditional museums— developing exhibitions and public programs focused on contemporary art. She previously served as Assistant Curator at the Museum of Contemporary Art San Diego and Associate Curator at the Katonah Museum of Art.
She has curated exhibitions that included textiles-based works by artists such as Faig Ahmed, Khadim Ali, Audrey Hope, Yasmine Kasem, Baseera Khan, Jordan Nassar, and Kiki Smith. In March of 2020, Elizabeth founded HereIn, an online publication for exchange around contemporary art in San Diego. Elizabeth currently acts as Editor of the journal and frequently contributes writing and interviews. She holds a B.A. in Art History from St. Olaf College and an M.A. in Art History from Williams College.
Important Dates
September 1, 2022 - Online Entry Opens
September 30, 2022 - Online Entry Deadline at 7pm Eastern Daylight Time (GMT/UTC-4)   
November 30, 2022 - Notification of Acceptance via email
March 31, 2023 - Artwork to be RECEIVED by SAQA (details provided upon acceptance)
September/October, 2023 - Exhibition Opens at National Quilt Museum
December 31, 2026 - End of Exhibition (work will be returned by February 28, 2027)
More Details
ADDITIONAL ELIGIBILITY AND GUIDELINES
For information on eligibility and policies, please refer to SAQA's Exhibition Guidelines and FAQs.
Jurying of the exhibition is by digital image. Information and resources for submitting digital images can be found on SAQA's website, Digital Image Submission Guidelines.
For specific information on shipping for exhibitions, please refer to SAQA's Shipping Guidelines. For non-U.S. members, please refer to Shipping Reimbursement (non-US members).
TERMS AND CONDITIONS
You will be asked to agree with these terms and conditions. "I agree to loan my artwork to Studio Art Quilt Associates, Inc. I understand the costs of insuring and shipping my artwork to the shipping center in Ohio are my responsibility. I further agree to permit the images or detail images and/or all or part of my artist statement to be used in the exhibition catalog, articles, ads, promotions, books, websites, blogs, CDs, current event news coverage, television productions, and/or multi-media productions for and about the exhibition or for and about the shows at which the exhibition may be seen. I confirm, to the best of my knowledge, the artwork entered is original and does not violate any copyright or trademark laws."