This will be the seventh exhibition by the Master Visual Artists since 1991, and the first since 2013 (hosted by the Pittsburgh Center for the Arts).
The exhibit features a variety of media including acrylic and watercolor paintings, sculpture, fiber art, and pottery. The exhibit also includes a theater with a video exploring each artist's legacy and life story.
Master Artists featured in the exhibit, which will be on display in the museum's fifth floor Barensfeld Gallery, include Rochelle Blumenfeld, Robert L. Bowden, Richard Claraval, Sylvester Damianos, Joan Iversen Goswell, Dale Huffman, Kevin O'Toole, Susan E. Laansma Pollins, Ruth G. Richardson, Mary Weidner, and Patricia Kennedy-Zafred.
The featured artists' stories will be documented and preserved for future generations in the History Center's Detre Library & Archives.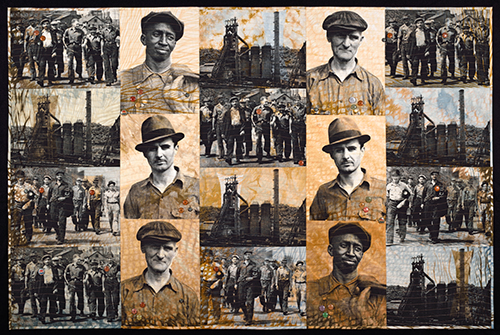 Patty Kennedy-Zafred - Steel Town: Dues Paid
Location
Pittsburgh, Pennsylvania