Instructor: Pat Pauly
Take advantage of Pat coming to Southern California to take this exciting 6-day workshop. Pick a Handful of motifs - from light and airy to big and bold - and use them to create spectacular printed fabric. Combine motifs to create whole cloth prints, or overall prints, or both to cut later to use in your own fiber work.
You will use your graphic motifs in several applications which you will learn from Pat, from linear form, to monoprint, to screened image. The class will rely on value as well as color to pull prints that relate, and graphics that will unite pieces. Call Andrea Bacal at 619-459-3858 or email her at a.bacal@cox.net for more information or to receive a flyer.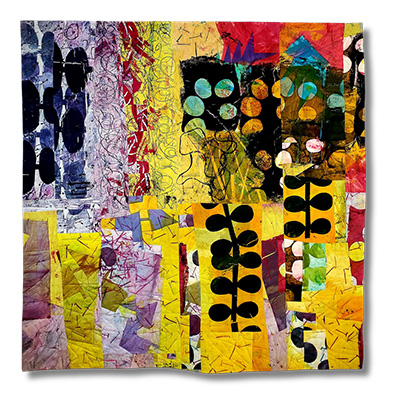 Pat Pauly - In the Weeds
Location
San Diego, California