Virtual Gallery of selected pieces available for viewing October 1!
Prisons can take many forms. We can be incarcerated and held against our will, or we can feel trapped in a more personal prison of our own bodies and minds. Oppressive regimes can limit our freedom to learn, to grow, and to be ourselves, while global crises or local unrest can create a new type of prison, causing us to feel stuck in a world that is broken.
Perhaps, some prisons can offer opportunities for growth by testing our grit and humanity, while others leave an indelible stain on our spirit. What happens when we escape them? What happens when we can't?
Show us what being Imprisoned means to you.
THIS CALL IS FOR AN ONLINE GALLERY
Open to all SAQA members
No entry fee (up to 3 entries per artist)
No size or date restrictions
Because this is a virtual exhibition, it is critical that submitted images be of the best possible quality: in focus, with clear details, and following SAQA's digital image requirements. Please read Virtual Gallery Submission Guidelines for more details.
We have prepared a handy resource of  Tips for Successful Art Quilt Photography
About the Curator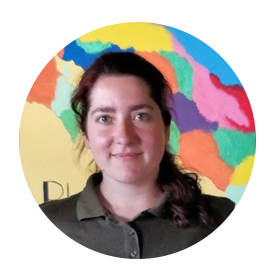 Mieke Leenders is a Belgian writer, journalist, and social justice advocate currently residing in Costa Rica. In her fiction and poetry, she commonly explores the themes of mental health, artistic expression, identity, and outcasts. Mieke enjoys experimenting with form and style, and her work is often reflective in nature. She holds a master's degree in art history and has a background in art historical analysis, iconology, interdisciplinary research, and teaching.