Premiere Exhibition Location
International Quilt Festival, Houston, Texas, October 2022
All living creatures need a safe place to heal, regroup, rest, or retreat. Do you nurture your loved ones in a special place? Do you create a haven for others in need? What is your haven? Render the essential quality of a haven in visual form.
SIZE REQUIREMENTS
Minimum/Maximum Sizes:  2D Wall Hung - Height:  12" - 72"  Width:  12" - 72"  Depth:  Max projection up to 3" 
Wall hung art with a 3D component must hang without distortion and may be on stretcher bars, framed, or mounted.
3D work must fall within:  Height:  72" x Width:  24" x Depth:  24" 
No ceiling hung or installation work will be considered.
Questions?
Before you contact the Exhibition Coordinator, please refer to Exhibition Policies and FAQs. Should you need further policy clarification, contact Donna Deaver at haven@saqa.com.
Location
Quilt Festival Houston 2022
About the Juror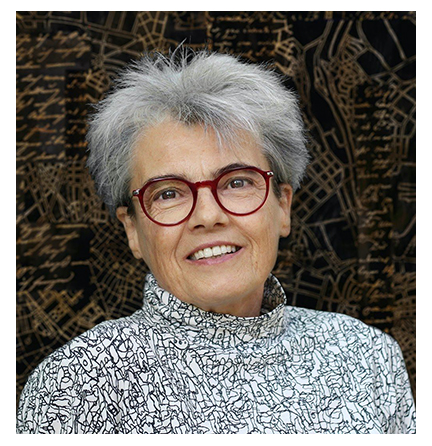 Eszter Bornemisza is a mixed media fiber artist living in Budapest, Hungary. She trained as a mathematician, earned a PhD in mathematical statistics, and worked in the field as a researcher for twenty years.
Having experience creating garments, she started making art quilts in the mid-1990's. She has been a full time studio artist since 1999 creating quilts, large scale transparent fibre works, 3D objects, and installations mainly from the ubiquitous material of waste newspaper and vintage cloth. Her work is based on experimentation and research. The basic process of creation is machine stitching with additional elements of print, dye, and paint.
Bornemisza's work has been widely exhibited in both juried and solo exhibitions throughout Europe, America, Australia, China, and Japan, many of which have been awarded notable prizes.