Moderated by Lynne Allen, June Horwich, and Deb Cashatt
Bed quilts and wall quilts are basically two-dimensional: for them to have form, there must be a support under them, such as a mattress and pillows. To shape an art quilt ("a creative visual work that is layered and stitched or that references this form of stitched layered structure") so that it is no longer flat, we must consider how to counteract gravity, what substance will provide the needed support, how or whether to stitch through the support material, what tools help us visualize in three dimensions, and many other significant issues.
Whether you are new to working in three dimensions or have a large 3D body of work, this group is for you. Artists will present their processes, and we will discuss their approach and the difficulties they overcome. We meet on the second Thursday of each month at 4 pm ET. Join us as we experiment with techniques, solve problems, and share successes. During the weeks between meetings, continue the discussion through our closed Facebook group.
ONLY SAQA MEMBERS CAN PARTICIPATE IN SPECIAL INTEREST GROUPS
At the designated time, click on the link included below under Connection Information. The link is the same for every meeting.
For security reasons, the connection information and link to recordings will only display for logged-in members. If you have any questions, please contact us at info@saqa.com.
Moderators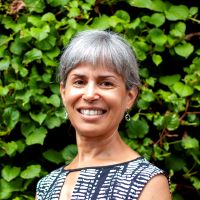 June Horwich is a textile artist based in Kitchener, Ontario, Canada. She has a degree in chemical engineering and is a self-taught artist. June has built her practice on refining techniques of dyeing cloth using a variety of resists, and delights in the serendipity of her results. Most of her pieces now include some of her hand-dyed cloth. Active in sewing from childhood, June was drawn into making art quilts, and from there into producing other forms of fibre art, including 3D. She co-curated the SAQA Virtual Exhibition "Bugmania!" Her work has been exhibited regionally and internationally and is held in various private collections. She can be found on http://instagram.com/theoreticalthreads/.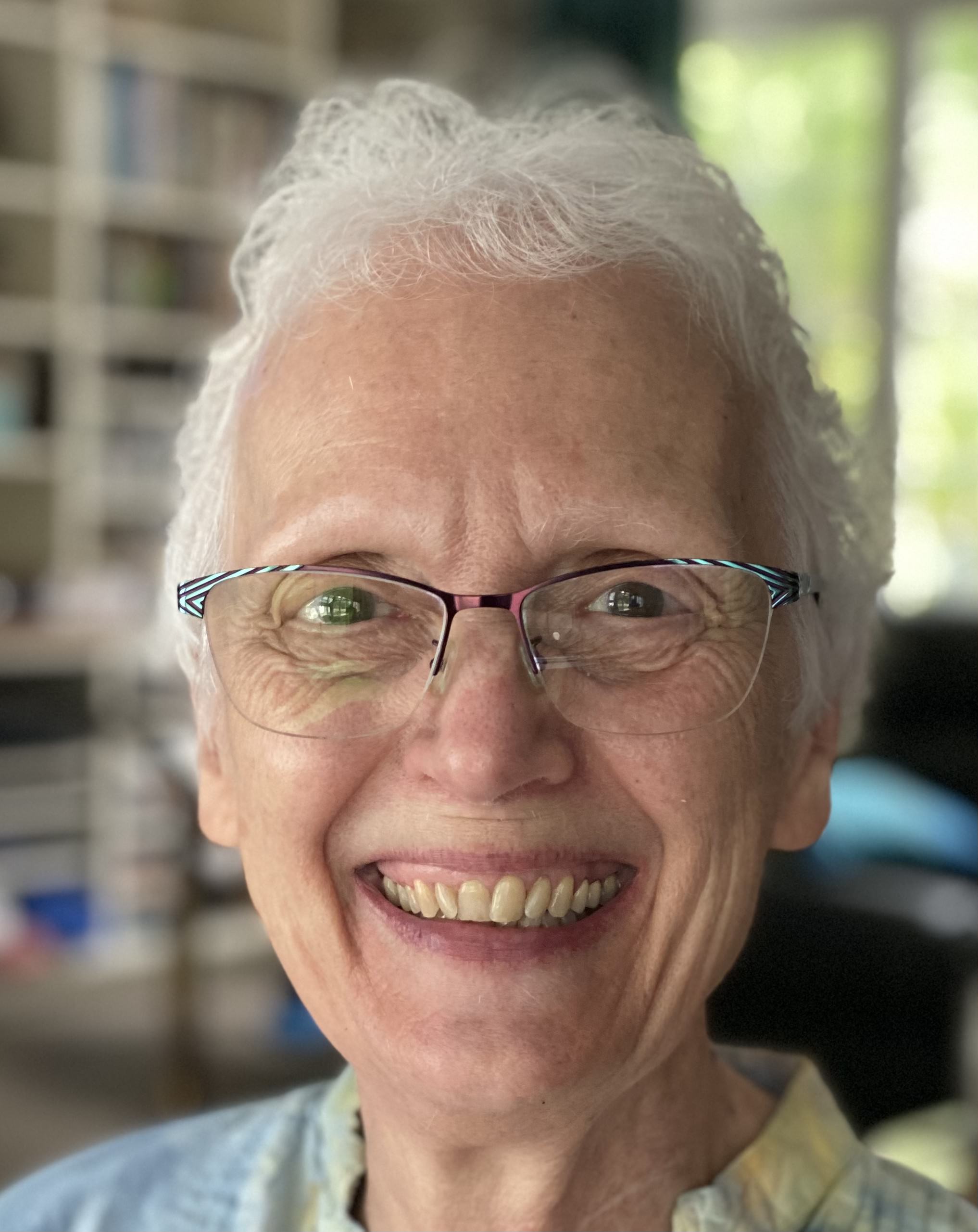 Lynne B. Allen, a fiber artist currently living in Connecticut (USA), has been playing with fiber since childhood.  She started with embroidery and needlepoint, learned sewing in middle school, and continues to stitch and create, even while pursuing a career in law.  Moving away from law, Lynne began to take art more seriously, spending years studying design and color while working with a master enamel artist, taking classes in weaving, painting and drawing, and completing the Mastery Program offered by Jane Dunnewold in 2014.  For Lynne, her work is an expression of joy, a continual exploration, sometimes a statement about the world, and often a surprise.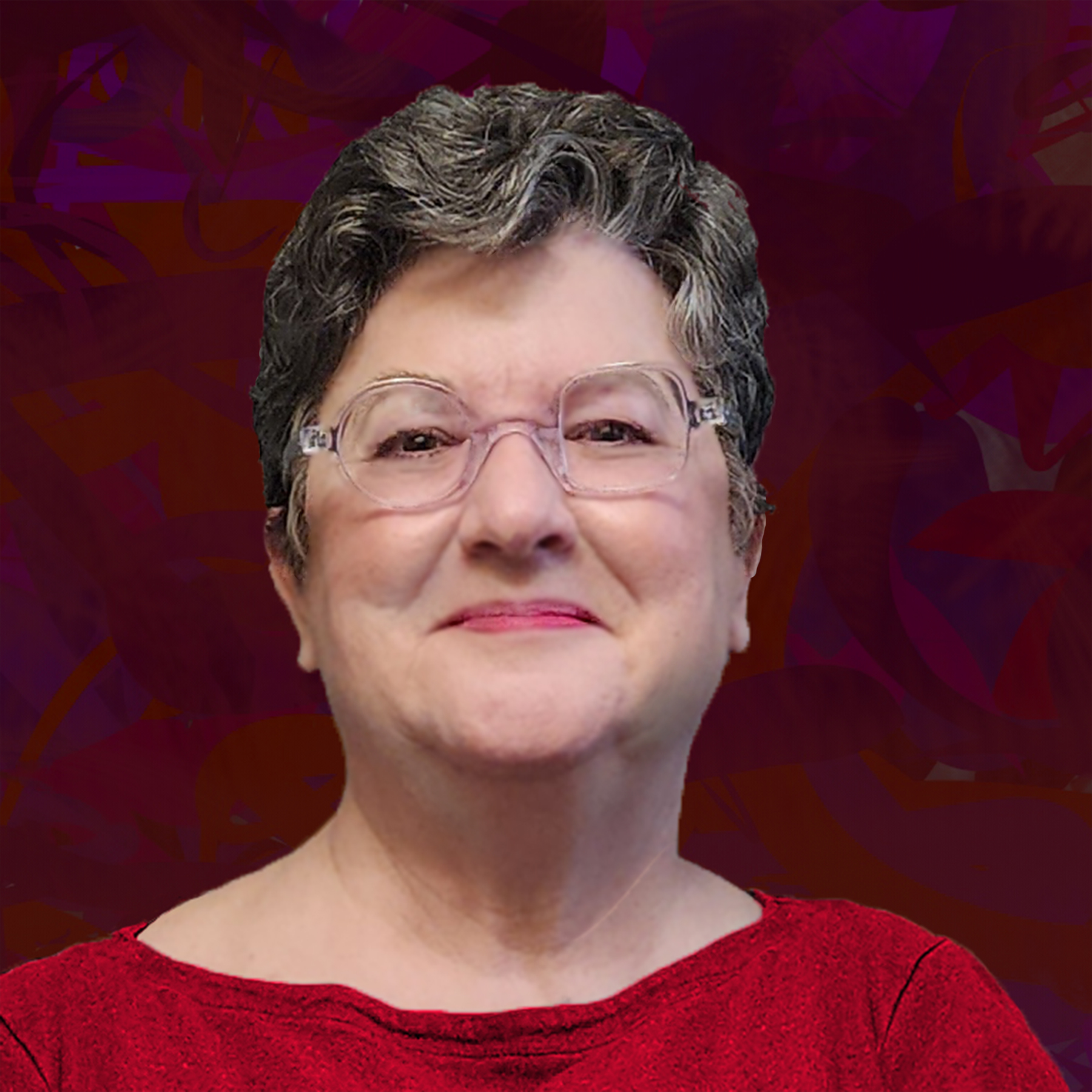 Deb Cashatt is a fiber artist who lives in the California gold country. During the Coronavirus shutdown, she started making improvisational pieced quilts based on the Greek key. When she combined the Greek key with other pieced blocks on her design wall, she started to see objects. She calls these objects symbographs. Symbographs have helped her develop a language for telling stories in cloth. Memories, travels, and even shopping at the local big box stores make appearances in these symbographic art quilts. Deb is also one half of the design duo Pixeladies. Visit www.debcashatt.com to learn more about her artwork.  Deb has been an active member of SAQA since 2005