The SAQA website includes resources that are only available to logged in members. Note that the login process will return you to the SAQA home page. Please make a note of the link you were trying to access.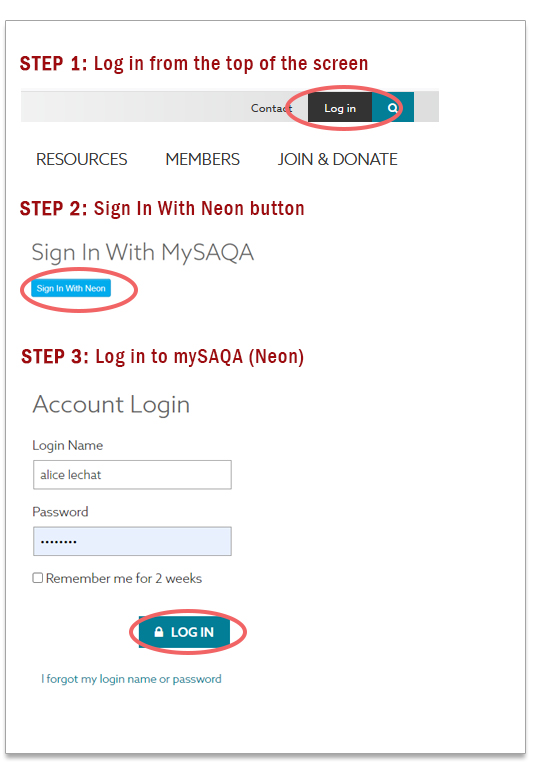 Please DO NOT create a new account from the login screen if you are an existing member. This will create a duplicate record that is not related to your existing membership at all. We will merge your accounts but it might take a day or so.
Forgot your password?
If you have forgotten your login name or password, select I forgot my login name or password and then enter the email address associated with your SAQA account and instructions will be emailed to you. Do not forward this email to anyone else - the link is only specific to you and your email address. PLEASE CHECK YOUR SPAM FOLDER - these types of emails often end up there.
mySAQA/Neon
SAQA uses NeonCRM as our main database for membership management. mySAQA is the online member portal that stores your contact information and transaction history (memberships, donations, store orders, event registrations).
The functionality of mySAQA has not changed due to the transition to the new website. Your existing login name and password is the same. Membership renewals, store orders, event registrations will all continue to work the same way.
You can access your account functions from the Account Options on Manage your Membership or by logging in directly to mySAQA.

SAQA website
You will need to login to the saqa.com website to access content only available to current members such as recent SAQA Journals, educational videos, webinars, SAQA Seminar, etc. Your current membership status is checked during the login process - if your membership has lapsed, you will not be able to access the resources.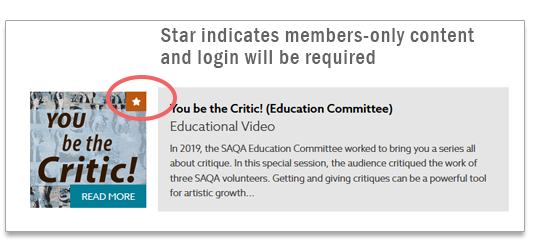 You will be prompted to login to the website when you access one of these pages if you are not already logged in. You can easily see your login status by checking the top right of your screen.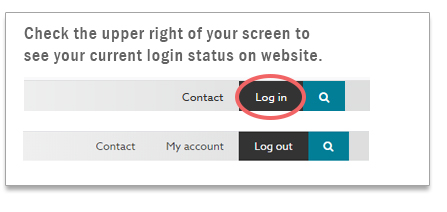 Account not found?
If you have created a new account that isn't associated with your membership account OR if you are not a current member, you will receive a message "No Valid Membership" when logging into the website.
If you have any problems, please contact us at info@saqa.com. We are happy to help!