YOU are a valued member of SAQA. We love hearing your feedback, seeing your art, and following your creative process—and we're sure you have friends who would love SAQA as much as you do!
During this time of social distancing, it's even more important to be connected. Share with your friends how our online global community provides personal connections and fosters creative growth, no matter their location.
Not a member yet? Find out how you can join SAQA today.
Now is a great time to join SAQA!
  All new members who join before December 31, 2021 will receive $20 off their first year of membership (use discount code FRIEND) and be entered in a drawing to win fabulous prizes.
Anyone who refers a new member will also be eligible to win prizes (the more people you refer, the more chances you have to win)
Regions can receive $200 for regional activities for the most new members before December 31st. Three awards are available for small (10-49 members), medium (50-99), and large (100+) regions
We have a number of great membership drive prizes to award some lucky winners. A random drawing will be held monthly - anyone who joined the previous month OR referred a new member is eligible to win. The more new members you refer, the more chances you have!
How to Participate
Send your friends to www.saqa.com/join to find out more about SAQA. Be sure to tell them to include your name in the Referred By field when joining so you can get the credit you deserve! They will also need to enter the code FRIEND to receive their discount (this field appears on the second page of the form).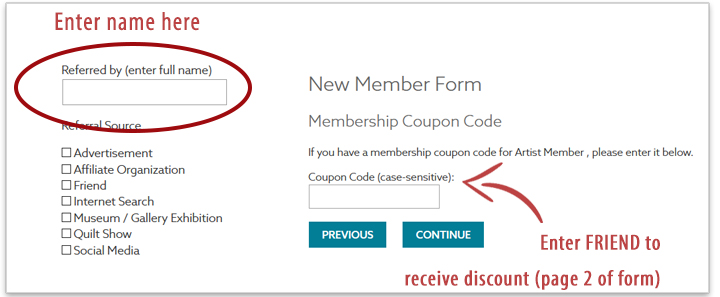 Bring a Friend to an Event
One of the best ways to find out what SAQA is all about is to experience it in person! Below are some of the online events that you can bring a friend to (registration may be required). Contact your regional rep to get more details about local / regional events - we have over 40 meetings each month!
Give the Gift of Membership
Introduce a friend or colleague to the benefits of SAQA with the gift of a year-long membership. By expanding the network of supporters, you also help ensure the financial viability of our organization.
Order a "Bring a Friend" marketing kit
While supplies last, we are offering a "Bring a Friend" marketing kit that includes rack cards, notecards, SAQA buttons, and fun stickers. Perfect for sharing with your friends, guild members, or workshop students.  Order yours today!
Download Graphics
Below are some graphics to share on social media or website. Right click to save to your computer - use www.saqa.com/join as the link.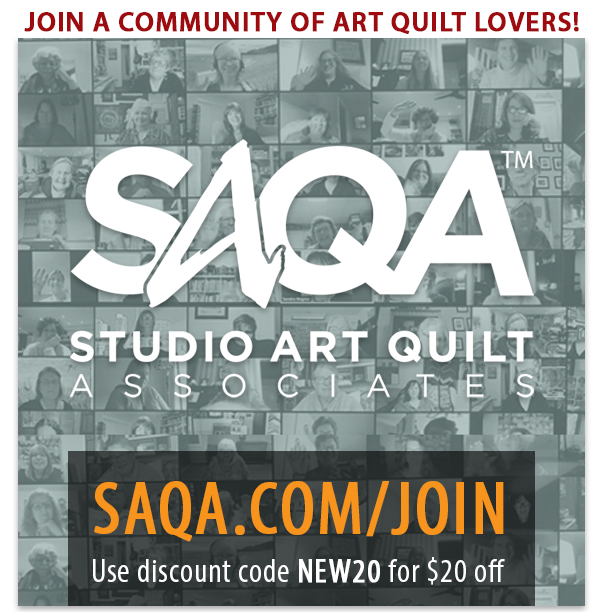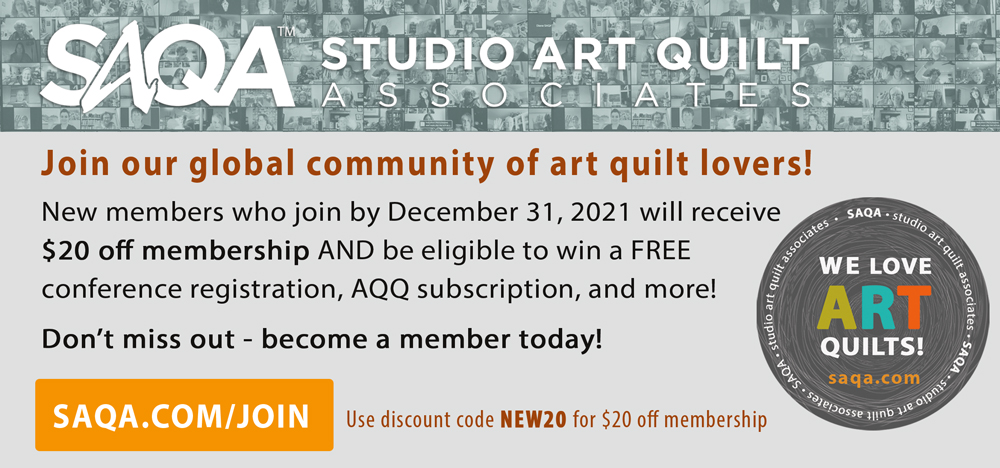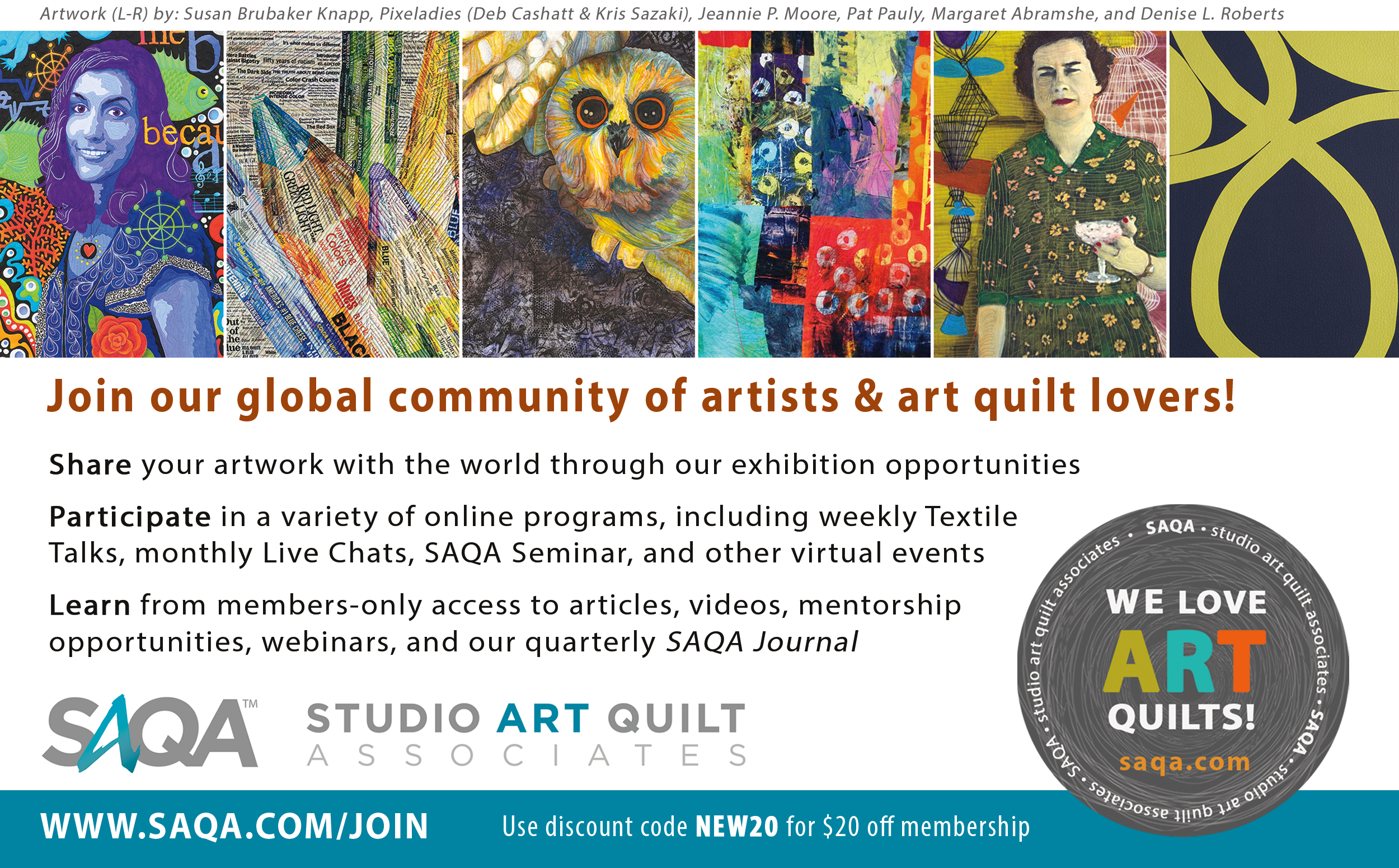 Want more options?
Check out our logo and graphics page - we have a variety of graphics available, including some brand new Facebook profile pic frames. The overlay options would look great over your artwork!
I love Art Quilts circle frame