Dissolve explores how certain artists perceive what it means to change from one form to another. Through painting, photography, sculpture, installation, and video, selected artworks demonstrate how gradual and immediate changes impact viewers' perceptions of self, one another, and the shared environment. Adopting an inclusive view of the process of dissolving, the featured artists visualize the physical dissolution of light, water, distance, and geographic borders. They also address the dissolution of personal relationships, identity, and social and political networks.
The exhibition includes works on loan, selections from Langson IMCA's permanent collection, and two new commissions. Multimedia environmental artist and activist Linda Gass has created When we listen to the watershed (2022) to address the changing Santa Ana River Watershed that serves as a resource for Orange County residents. She has collaborated with Valerie Olson, PhD, UCI professor in anthropology at UC Irvine, in the development of this new work informed by Olson's knowledge and research. Interdisciplinary artist, writer, and performer Kenyatta A.C. Hinkle has created THEY: Sanctuary [Allensworth] (2022), three photo-based paintings about Allensworth, CA, the state's first all-African American town. Bolstered by archival research, Hinkle's artwork considers Allensworth's transformation from township to state park.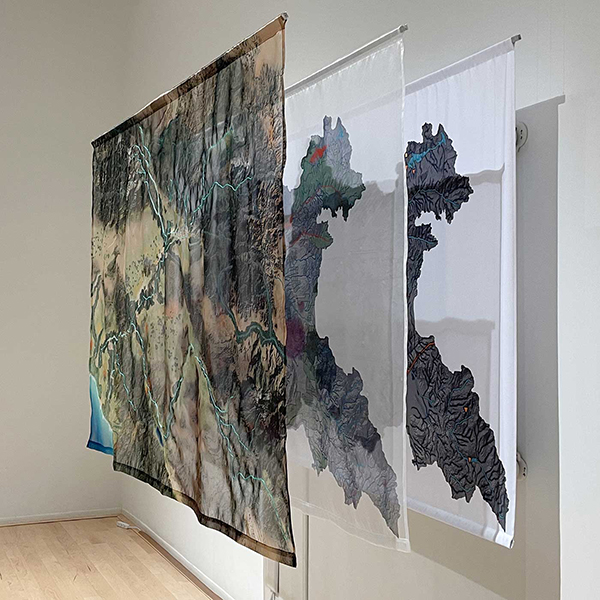 Linda Gass - When we listen to the watershed...
Location
Irvine, California