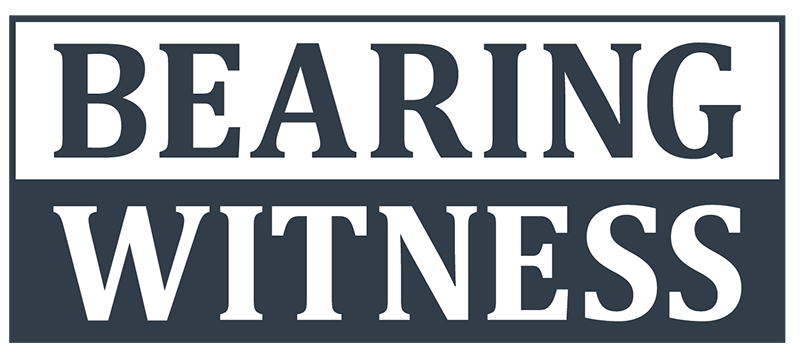 EXHIBITION THEME  
Our shared human history includes a violent and shameful component -- that of deliberate attempts to eradicate specific populations due to differences of culture, religion, ethnicity, sexual orientation, gender expression and race. Often motivated by those in power, collective trauma and tragedy are part of our past and present.  
This exhibition asks artists to consider the Holocaust and other Global Genocides as inspiration for their work. Presented in collaboration with the Raritan Valley Community College Institute of Holocaust and Genocide Studies and the Office of Diversity, Equity & Inclusion, the exhibition will educate viewers about the perils of antisemitism, racism, homophobia, sexism and inequity. Our challenge is to remember and learn from the history of The Holocaust and other Global Genocides and to amplify our shared humanity. Preserving our humanity is at the center of all diversity, equity, and inclusion work, invoking the core of our experiences.  
EXHIBITION SCHEDULE
Raritan Valley Community College, Institute for Holocaust and Genocide Studies: August - December 2024
**Additional venues will be scheduled through December 2027 
ARTWORK REQUIREMENTS
Wall-hung (2D and 3D) and freestanding artwork are eligible. No ceiling suspended pieces.
Pieces may not exceed 96" (8 ft) in height, width, or depth. There is NO minimum size.
All artwork must fit through a standard 34" doorway. 
Wall-hung pieces (2D and 3D) must hang without distortion. Traditional quilt sleeves, stretcher bars, framed or mounted work, and other hanging mechanisms are acceptable. 
Artwork must meet SAQA's definition of an art quilt: "a creative visual work that is layered and stitched or that references this form of stitched layered structure." 
IMAGE REQUIREMENTS
It is critical that submitted images be of the best possible quality: in focus, with clear details, and following SAQA's digital image requirements. Read Tips for Successful Art Quilt Photography and  Submitting Digital Images first!  
For each wall-hung 2D entry (depth is less than 2 inches), submit one full view front digital image and one detail digital image. 
For each 3D artwork (wall-hung or freestanding), submit one overall front image and two detail images (one should showcase the depth)
Full-view images MUST show all the edges along with a small amount of background.  
Detail images should be preferably be in portrait orientation. Do not simply crop your full-view image.
Digital images must be saved as a high-quality JPEG or JPG file (No TIFF files). Do not use your name or initials in the filename (title is fine). 
Finished images should be at least 2100 pixels on the longest side and not more than 4200 pixels.
Files should NOT exceed more than 12 MB per file for 2D submissions (form max is 25 MB) 
Files should NOT exceed more than 8 MB per file for 3D submissions (form max is 25MB)
Common errors include:
Images that are out of focus or too small
Cropping images too closely on the full-view image. All edges of the artwork  must be visible along with a small amount of contrasting background. Do NOT crop your photo into any part of the artwork as this may disqualify your entry.
Your background should be neutral and not include distracting elements such as hands, floors, studio, pets, pins, etc.
ELIGIBILITY / FEE
Artists must be a current SAQA member to enter this call. $50 USD for up to 3 entries. $40 ($10 Early Bird Discount) if all entries submitted by October 15, 2023. Entry fee must be paid online before the entry deadline via a credit card or PayPal at www.saqa.com/fees.
QUESTIONS?
If you have questions about this exhibition, please refer to SAQA's Exhibition Guidelines and FAQs where many exhibition related questions are answered. If you have any further questions, please contact us at calls@saqa.art.
Artist notifications will be sent via email by January 15, 2024 (see Important Dates below for more details).
Important Dates
October 1, 2023 - Online Entry Opens
October 31, 2023 - Online Entry Deadline at 7pm Eastern Daylight Time (GMT/UTC-4)   
January 15, 2024 - Notification of Acceptance via email
March 31, 2024 - Artwork to be RECEIVED by SAQA (details provided upon acceptance)
August 2024 - Exhibition Opens at Raritan Valley Community College, Institute for Holocaust and Genocide Studies:
December 31, 2027 - End of Exhibition (work will be returned by February 28, 2028)
About the Juror
Born in St Louis, Missouri, Robin L. Bernstein now resides in Northern California. She received her MFA in Painting and Drawing from San Francisco Art Institute, and has worked for over 40 years in various mediums, from oil painting to wood carving, and currently fiber art. 
Bernstein's current subject matter, which has occupied and obsessed her for the past thirteen years, is Beauty and Terror, a 21 work grouping that speaks to many aspects of the Holocaust. The work is made by pressing thousands of tiny pieces of colored string into wax, requiring months to complete each piece. The nature of the technique, and beauty of the forms draw in the viewer, only to reveal Holocaust crimes, redemptive stories, and heroic acts of resistance.  Her work exudes an urgent contemporary content, in the retelling of horrific acts of violence and terror.
Bernstein's work has been exhibited across the United States in both solo and juried group exhibitions.
More Details
ADDITIONAL ELIGIBILITY AND GUIDELINES
For information on eligibility and policies, please refer to SAQA's Exhibition Guidelines and FAQs.
Jurying of the exhibition is by digital image. Information and resources for submitting digital images can be found on SAQA's website, Digital Image Submission Guidelines.
For specific information on shipping for exhibitions, please refer to SAQA's Shipping Guidelines. For non-U.S. members, please refer to Shipping Reimbursement (non-US members).
TERMS AND CONDITIONS
You will be asked to agree with these terms and conditions. "I agree to loan my artwork to Studio Art Quilt Associates, Inc. I understand the costs of insuring and shipping my artwork to the shipping center in Ohio are my responsibility. I further agree to permit the images or detail images and/or all or part of my artist statement to be used in the exhibition catalog, articles, ads, promotions, books, websites, blogs, CDs, current event news coverage, television productions, and/or multi-media productions for and about the exhibition or for and about the shows at which the exhibition may be seen. I confirm, to the best of my knowledge, the artwork entered is original and does not violate any copyright or trademark laws."