EXHIBITION THEME   
There is a continuum where beauty and function blend and diverge in the hands of the contemporary artist. Even when traditional materials such as thread, fabric, wood, reed, and paper are used, these artists combine skill, imagination, and vision to meld their materials into compelling and beautiful art which resonates in today's world.
Artists are invited to participate in this conversation between media to illustrate the continuum between beauty and functionality. Wall-hung (2D and 3D), freestanding, and ceiling suspended artworks will be considered.
This is a joint exhibition with the National Basketry Organization. Artists who are members of both organizations should be advised that only one piece per artist will be selected by the jurors.
EXHIBITION SCHEDULE
Yellowstone Art Museum, Billings Montana: June 30 - October 22, 2023
Pacific Northwest Quilt & Fiber Art Museum, La Conner Washington, December 1, 2023 - February 28, 2024
Fuller Craft Museum, February - August 2025, Brockton Massachusetts, Exact Dates TBD
Additional venues will be added
ARTWORK REQUIREMENTS
Wall-hung (2D and 3D), freestanding, and ceiling suspended artwork are eligible.
Pieces may not exceed 96" (8 ft or 243cm) in height, width, or depth. There is NO minimum size.
All artwork must fit through a standard 34" doorway. Ceiling suspended pieces cannot exceed 20 lbs.
Wall-hung pieces (2D and 3D) must hang without distortion. Traditional quilt sleeves, stretcher bars, framed or mounted work, and other hanging mechanisms are acceptable. 
Artwork must SAQA's definition of an art quilt: "a creative visual work that is layered and stitched or that references this form of stitched layered structure." 
ELIGIBILITY / FEE
Artists must be a current SAQA member to enter this call. $50 USD for up to 3 entries. $40 ($10 Early Bird Discount) if all entries submitted by July 15, 2022. Entry fee must be paid online before the entry deadline via a credit card or PayPal at www.saqa.com/fees.
QUESTIONS?
Please refer to SAQA's Exhibition Guidelines and FAQs where many exhibition related questions are answered. If you have any further questions, contact us at Intertwined@saqa.com. 
About the Jurors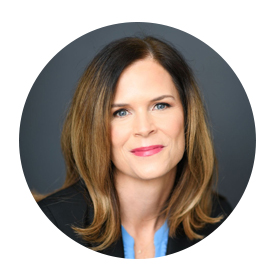 Beth C. McLaughlin is Artistic Director and Chief Curator at Fuller Craft Museum in Brockton, Massachusetts. McLaughlin has held leadership and curatorial roles in the arts and museum fields for over 25 years at institutions across the U.S., including Fuller Craft Museum, Oakland Museum of California, and DeCordova Sculpture Park and Museum. She has curated over 45 exhibitions and has served as a juror for a number of cultural organizations, including American Craft Council, Fiber Art Now, Massachusetts Cultural Council, and the City of Worcester.
McLaughlin has been published in several books and periodicals, such as Crafting Democracy: Fiber Arts and Activism, Fiber Art Now, the Decorative Arts Society Newsletter, and American Craft Magazine. McLaughlin is passionate about expanding awareness of the craft field, promoting the makers, and exploring the transformative powers of handmade objects.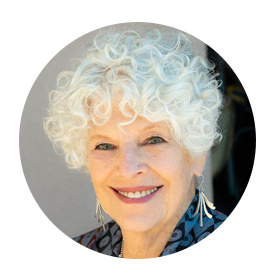 Jane Sauer is an internationally recognized curator, lecturer, and art consultant who now resides in St. Louis, Missouri. She has been a practicing fiber artist for over 35 years with work in over 25 museum collections, including the Renwick Gallery, the Museum of Arts and Design in New York, and the American Craft Museum. For fifteen years she was the Artistic Director and gallery owner of Thirteen Moons Gallery, later Jane Sauer Gallery, in Sante Fe.
Sauer has received two National Endowment for the Arts Grants, is part of the Archives of American Arts Smithsonian Institute, and is a Fellow of the American Craft Council, having served on their Board and as Chair. She has also served on the Board of the Craft Emergency Relief Fund, the Advisory Board of Santa Fe University of Art & Design, the National Council School of Art, Washington University, the International Women's Forum and other advisory roles, and was the founder of the Textile Art Alliance. Sauer earned her BFA from Washington University in St. Louis, and additionally, studied design at the School of Architecture.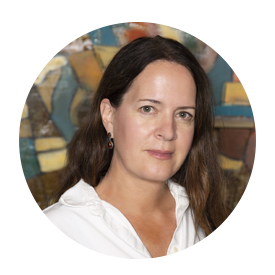 Lisa Ranallo is Registrar and Acting Curator at the Yellowstone Art Museum in Billings, Montana. She has worked with museum art collections for 25 years in museums as large as the National Museum of the American Indian and as small as the Brinton Museum in Big Horn, Wyoming. Her work with Fiber Arts began in the Textile Department at Minneapolis Institute of Art, where she installed and mounted textiles for major exhibitions such as Asian Silks of the Ch'ing Dynasty and Kaffee Fassett. She was also responsible for a complete textile rotation/replacement for the Frank Lloyd Wright house, Fallingwater in Mill Run, PA.
Ranallo studied weaving in Norway, and under the tutelage of fiber artist and poet/writer, Gail Tremblay (Mi'kmaq and Onondaga) at the Evergreen State College. Lisa has a Master's Degree in Art History from The University of St. Thomas in Minnesota, where her research focused on the Norwegian tapestry artist, Frida Hansen.
Important Dates
July 1, 2022 - Online Entry Opens
July 31, 2022 - Online Entry Deadline at 7pm Eastern Daylight Time (GMT/UTC-4)   
October 15, 2022 - Notification of Acceptance via email
March 31, 2023 - Artwork to be RECEIVED by SAQA (details provided upon acceptance)
June 30, 2023 - Exhibition Opens at Yellowstone Art Museum, Billings Montana
December 31, 2026 - End of Exhibition (work will be returned by February 28, 2027)
More Details
ADDITIONAL ELIGIBILITY AND GUIDELINES
For information on eligibility and policies, please refer to SAQA's Exhibition Guidelines and FAQs.
Jurying of the exhibition is by digital image. Information and resources for submitting digital images can be found on SAQA's website, Digital Image Submission Guidelines.
For specific information on shipping for exhibitions, please refer to SAQA's Shipping Guidelines. For non-U.S. members, please refer to Shipping Reimbursement (non-US members).
TERMS AND CONDITIONS
You will be asked to agree with these terms and conditions. "I agree to loan my artwork to Studio Art Quilt Associates, Inc. I understand the costs of insuring and shipping my artwork to the shipping center in Ohio are my responsibility. I further agree to permit the images or detail images and/or all or part of my artist statement to be used in the exhibition catalog, articles, ads, promotions, books, websites, blogs, CDs, current event news coverage, television productions, and/or multi-media productions for and about the exhibition or for and about the shows at which the exhibition may be seen. I confirm, to the best of my knowledge, the artwork entered is original and does not violate any copyright or trademark laws.