Weather or Not is a group show composed of 43 individual contemporary fiber art pieces from artists living in Arizona, New Mexico, Colorado, and Texas. The exhibition is a New Mexico regional show but artists who have New Mexico as a second region were invited to be included. 
The interpretations of the theme range from realistic to whimsical, abstract to representational. Weather is an incredibly important issue all over the world today. Climate extremes are affecting all of us. The individual views on this topic are educational and thought provoking.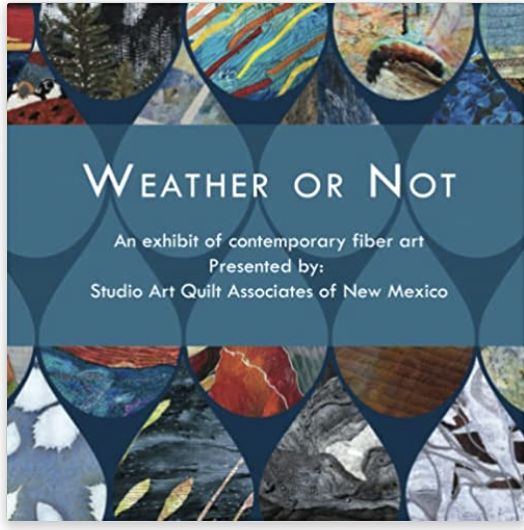 Exhibition Schedule
Carlsbad Museum, Carlsbad, NM: November 2, 2021 - February 7, 2022
National Weather Center, Norman, OK: April 4 - June 30, 2022

New Mexico Capitol Rotunda: September 16 - December 19, 2022
Mid-Atlantic Quilt Festival, Hampton, VA: February 2023
Future venues and dates will be updated when confirmed.