Moderated by Dolores Miller
This group will meet again in May 2022.
Contemporary art from all media often forms the context of our work as art quilters and textile artists. The goal of this group is to provide a casual, supportive, open-minded place for us to actively learn as we discuss and become familiar with contemporary art and artists.
This group provides an important resource for those who want to grow as artist and to understand today's art landscape. It is an opportunity for someone not deeply involved in the art world to learn about contemporary artists, to discuss them and to hear a variety of opinions about their work.
Each month, a featured artist is selected along with some materials to read and/or watch (usually requires less than an hour of your time). Then, on the the 4th Tuesday of the month (1pm ET - time zone converter), you will join a live moderated discussion on the Zoom platform (see Connection Information below).
It's fascinating to hear other people's thoughts and so energizing to have  thoughtful and engaging discussion about an interesting artist and the broader art world. It's a simple format - you can join just for one meeting or attend them all.
Want to learn more?
Watch this video by moderator Dolores Miller who explains more about this group.
Review materials from the previous sessions 
Join our closed Facebook group just for this SIG to benefit from group discussions and additional content
ONLY SAQA MEMBERS CAN PARTICIPATE IN SPECIAL INTEREST GROUPS
At the designated time, click on the link included below under Connection Information. The link is the same for every meeting.
For security reasons, the connection information will only display for logged in members. If you have any questions, please contact us at info@saqa.com. Due to the online format of these meetings, these sessions are not recorded.
Moderator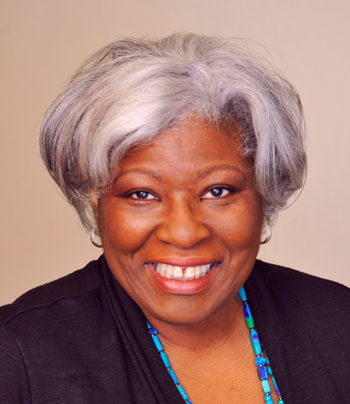 Dolores Miller lives in San Jose, CA.  Her life-long interest in textiles and craft led to the decision to focus on art quilts. She has been a SAQA member since 2009, becoming a Northern (CA/NV) regional co-representative (2013-4) and serving on the regional exhibition committee (2015-17). She currently is the chair of the Education Committee and serves as SAQA board Vice-President.
 
Her works have been juried into one global and four regional SAQA exhibitions. Her most recent series of work incorporates needle felting and other techniques to depict galaxies, constellations, and other objects of the night sky.  Dolores curated two regional exhibitions at the San Jose Museum of Quilts & Textiles' FiberSpace (2014 and 2016).  She is retired from a career as a research analytical chemist. Though she has attended many textile seminars and workshops, the last art class she took was in high school...
Questions? Please contact Dolores at dcmiller_215@comcast.net.