Moderated by Geneviève Attinger
Vous parlez français et seriez heureux d'explorer le merveilleux monde de l'art quilt dans cette langue? Ne laissez pas la barrière de la langue être un obstacle – voici l'occasion idéale de profiter des avantages et des opportunités offertes par SAQA.
C'est très facile de se connecter et c'est gratuit; il vous suffit de cliquer sur un lien. C'est bien plus drôle de vous connecter en ligne car vous pourrez ainsi voir les autres participants. Néanmoins si cela vous est impossible vous pouvez utiliser votre téléphone.
Prochaine réunion francophone
Date: June, 15, 2023
Heure: 18h  Europe, 17h Portugal et Grande Bretagne, midi heure New York et Canada, 10h Californie
Sujet: A la découverte de Victor Vasarely, présentation de Paula Entin
La présentation sera précédée de quelques informations sur SAQA.
Pour celles ou ceux intéressés, merci de contacter Geneviève Attinger (attinger.genevieve@orange.fr ) pour obtenir le lien.
Note: vous devez être un membre de SAQA pour y participer, mais vous pouvez toutefois inviter vos amies à y participer une fois.
Modérateur: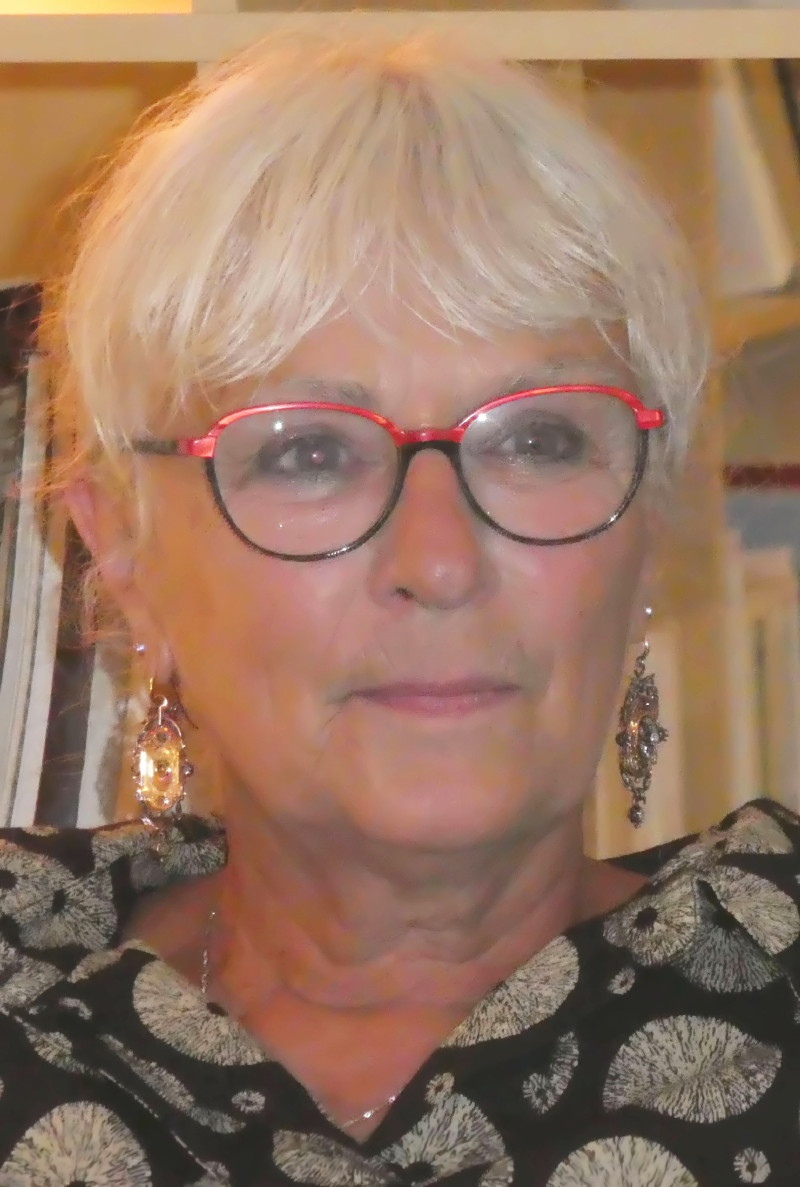 "Geneviève Attinger, ancienne ingénieure agronome, est une artiste textile autodidacte française. Elle commence à créer des tentures murales à la fin des années 1980, tout en travaillant comme professeur de biologie et de bioéthique à temps partiel.  Ressentant le besoin d'une expression plus personnelle, elle prend des cours du soir d'expression graphique et des cours de sculpture (Ecole des Beaux-Arts Lorient /1989-1992). Ces cours changent complètement son travail, c'est une formation essentielle pour devenir une artiste travaillant avec le tissu, à la fois palette et matériau sensuel, tactile et malléable. D'autres enseignements complètent sa formation comme la dentelle au fuseau (1992-1995) et la vannerie (2010-2018). Désireuse de partager ces expériences artistiques, elle anime des ateliers de " Créativité et expression personnelle " pendant 10 ans. Depuis 2014, elle participe à des jurys d'expositions françaises et internationales. Son travail est publié, souvent primé et se trouve dans des collections publiques et privées, parmi lesquelles la collection de l'International Quilt Museum (USA) et de la Compagnie Husqvarna Viking (SWE). Elle est membre de SAQA en tant qu'artiste professionnelle (JAM) et membre de la Guilde française de Patchwork.

Geneviève Attinger, a former agricultural engineer, is a self-taught French textile artist. She began creating wall hangings in the late 1980s, while working as a part-time biology and bioethics teacher.  Feeling the need for a more personal expression, she took evening classes in graphic expression and sculpture (Ecole des Beaux-Arts Lorient /1989-1992). These courses completely change her work, "it is an essential training to become an artist working with fabric: a palette, sensual, tactile and malleable material all together". Other courses complete her training such as bobbin lace (1992-1995) and basketry (2010-2018). Eager to share these artistic experiences, she led "Creativity and Personal Expression" workshops for 10 years. Since 2014, she participates in juries of French and international exhibitions. Her work is published, often awarded, and can be found in public and private collections, including the collection of the International Quilt Museum (USA) and the Husqvarna Viking Company (SWE). She is a member of SAQA as a professional artist (JAM) and a member of the French Patchwork Guild.