Time
2:00 pm EST (GMT/UTC -5)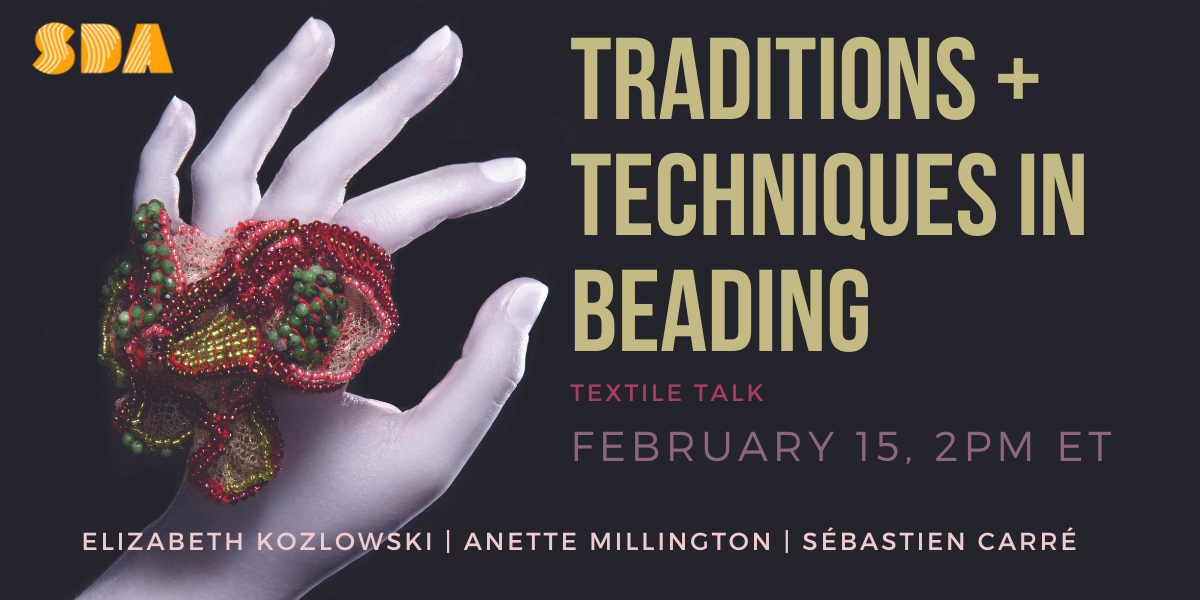 Join us for Traditions & Techniques in Beading, highlighting the exciting range of approaches included in SDA's Winter Journal. "This issue takes us on a journey across time and space—from contemporary North America and Uganda to China in 2700 BC, to planets and stars billions of light years from earth—to celebrate the traditions and techniques of beading," comments Elizabeth Kozlowski, Journal Editor. Artists and contributors, Sébastien Carré and Anette Millington will join Elizabeth to speak on their work and beading as a practice that has transcended time.
Textile Talks features weekly presentations and panel discussions from the International Quilt Museum, Quilt Alliance, Studio Art Quilt Associates, and Surface Design Association. The programs are held online at 2 p.m. Eastern (11 a.m. Pacific) each Wednesday.
Interested in supporting Textile Talks?
Please donate to help defray costs for the participating organizations.