Time
2-3pm EDT (GMT/UTC -4)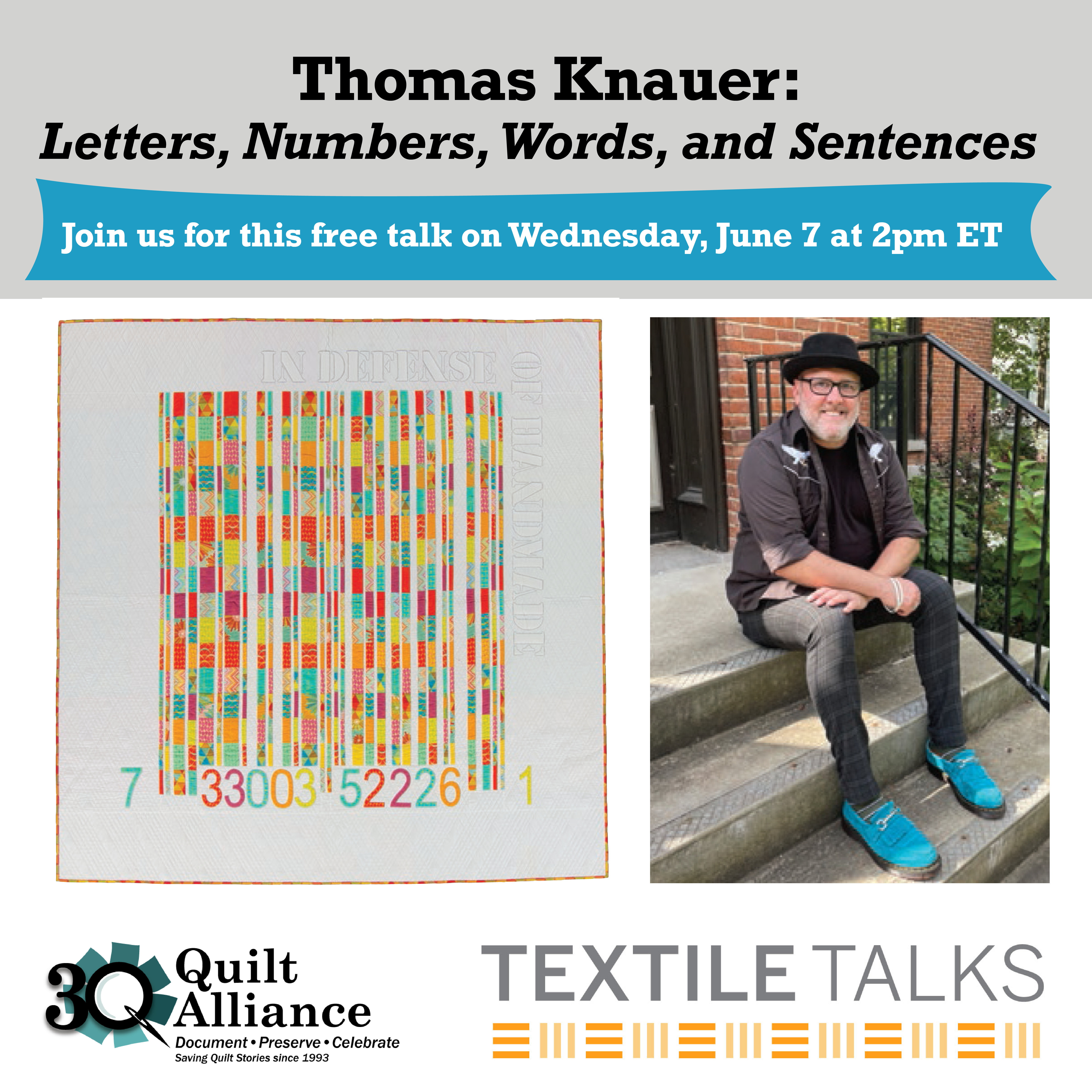 This talk will explore some implications and possibilities of placing text on quilts. From historical precedents to contemporary practices, this talk will examine what it means to speak/write through the medium of quiltmaking and how words on quilts create voices unique to quilting, distinct from other more typical materials.
Textile Talks features weekly presentations and panel discussions from the International Quilt Museum, Quilt Alliance, Studio Art Quilt Associates, and Surface Design Association. The programs are held online at 2 p.m. Eastern (11 a.m. Pacific) each Wednesday.
Interested in supporting Textile Talks?
Please donate to help defray costs for the participating organizations.