Join Marjolaine in a 5-day class to create her signature light weight seamless jacket or dress. You also have the option to make a bolero, a shorter version. Her fascination for the limitless possibilities of making nuno felt seamless garments led her to playful creations. Clothing should be fun to wear! During this workshop you will explore the technique of nuno felt. You will learn various wool layouts to create a light and flowing garment.
• Explore colors, texture, composition and design
• Create a very lightweight jacket that will be the inspiration for future garments
• Learn to make your own pattern/resist
• Discover various wool layouts to create different looks
• Create a stained glass effect, allowing windows of silk to show through
• Paint with silk hankies and silk roving on wool
SKILL LEVEL: This workshop is suited for intermediate to advanced nuno felt makers and requires standing most of the day.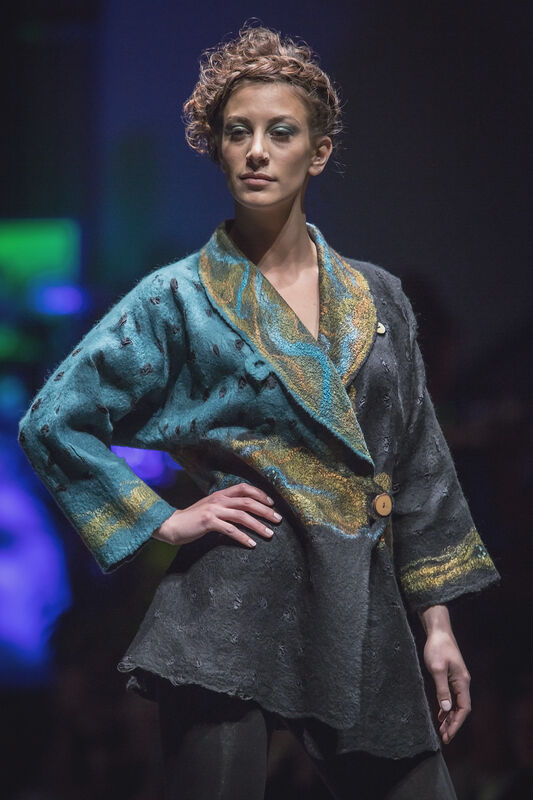 Venue Info
Aya Fiber Studio
170 Northeast Dixie Hwy
Stuart, FL 34994
United States
336-693-4606