Time
2-3pm EDT (GMT/UTC -4)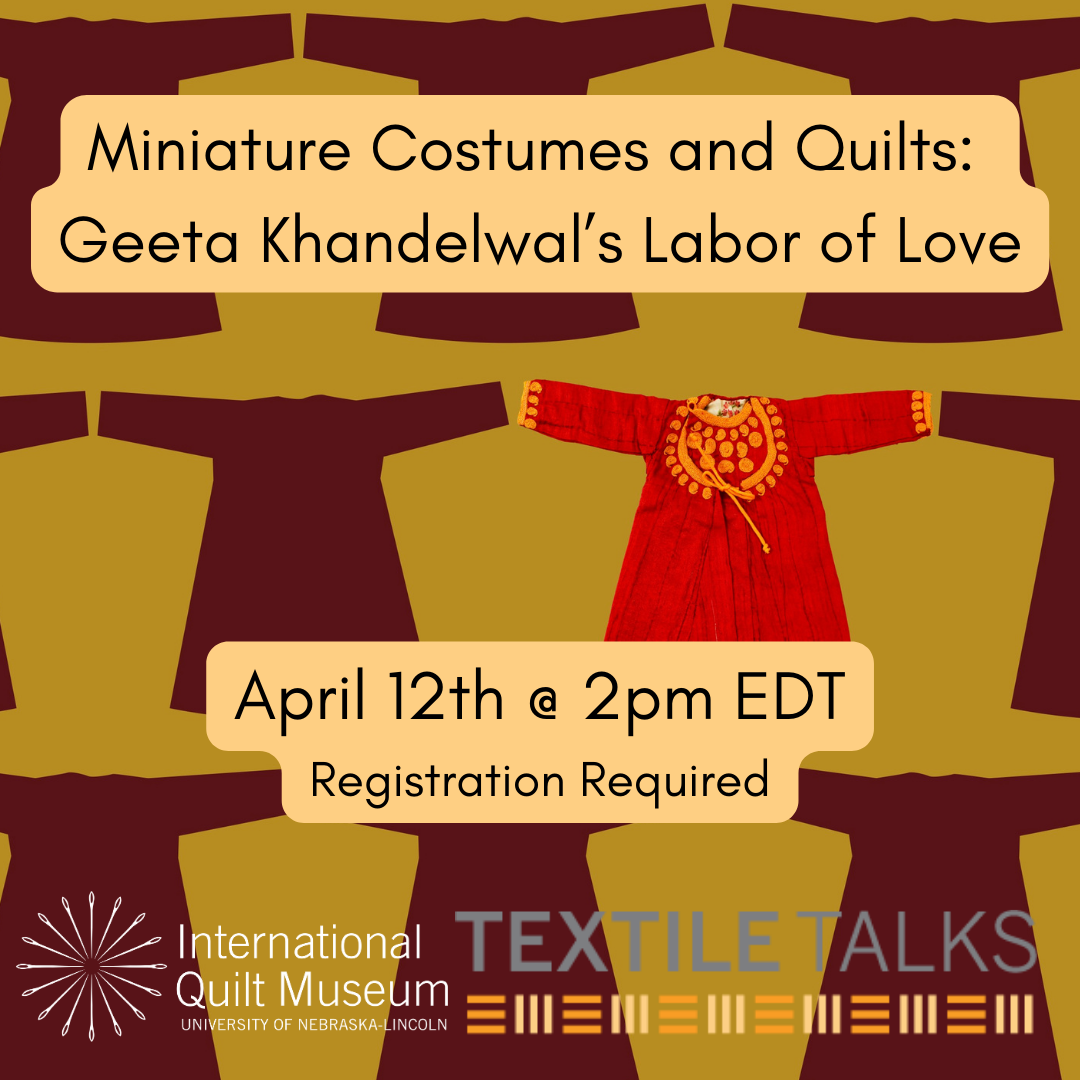 The 16th- to 19th-century Mughal rulers of northern India wore lavish robes in various styles. In 2016, quiltmaker Geeta Khandelwal of Mumbai, India decided she wanted to make miniature versions of these traditional garments. Inspired by the ceremonial and everyday clothing of the Indian aristocracy between the 1750s and the 1950s, Khandelwal dedicated her sewing expertise to creating dozens of robes approximately one-eighth of their original size.

Join IQM Curator of International Collections Marin Hanson as she talks with Khandelwal about her ambitious miniature garment project and her experiences as a quilt maker, researcher, and documenter of quilts from her home state of Maharashtra.
Textile Talks features weekly presentations and panel discussions from the International Quilt Museum, Quilt Alliance, Studio Art Quilt Associates, and Surface Design Association. The programs are held online at 2 p.m. Eastern (11 a.m. Pacific) each Wednesday.
Interested in supporting Textile Talks?
Please donate to help defray costs for the participating organizations.