Visions Art Museum's First Virtual Exhibit, Hocus Pocus is a solo exhibition of the fiber art of Kathleen Kastles. 

Kathleen's quilts reflect many interests, including people and nature, as well as color, line, and the tactile nature of fibers. Her work today is representational, but with clear inspiration from Abstract Expressionism.
In Hocus Focus, Kathleen looks at people and places with an abstraction that manages to drill down to the concrete and the tangible. The faces evoke topographical maps, with mesas for cheeks and ridges for noses. The eyes and mouths beckon like valleys of color with an almost liquid appearance. The works ask us to stand close, in the shadows of the quilts themselves, to hear a story. If you're able, stand back from the screen as you view these works online. From a distance, they come alive in a whole new way.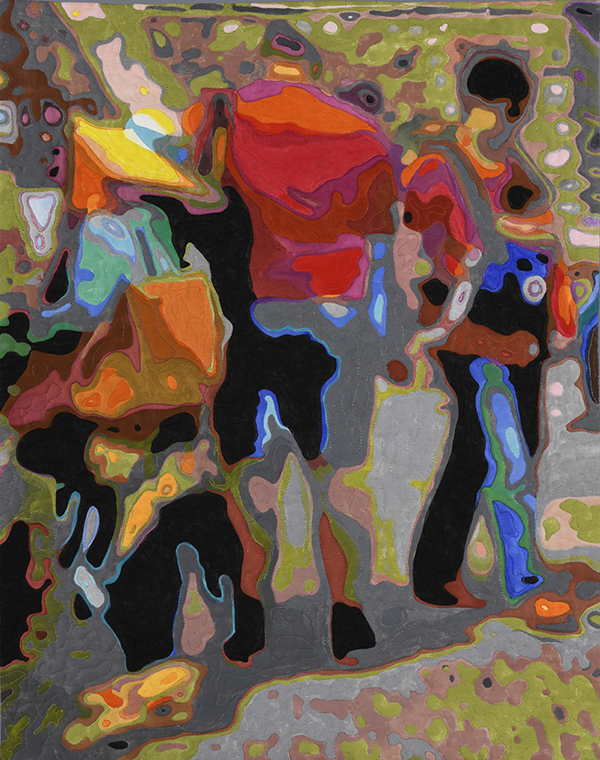 Kathleen Kastles - 3 1/2 Persone