Time
2-3pm EDT (GMT/UTC -4)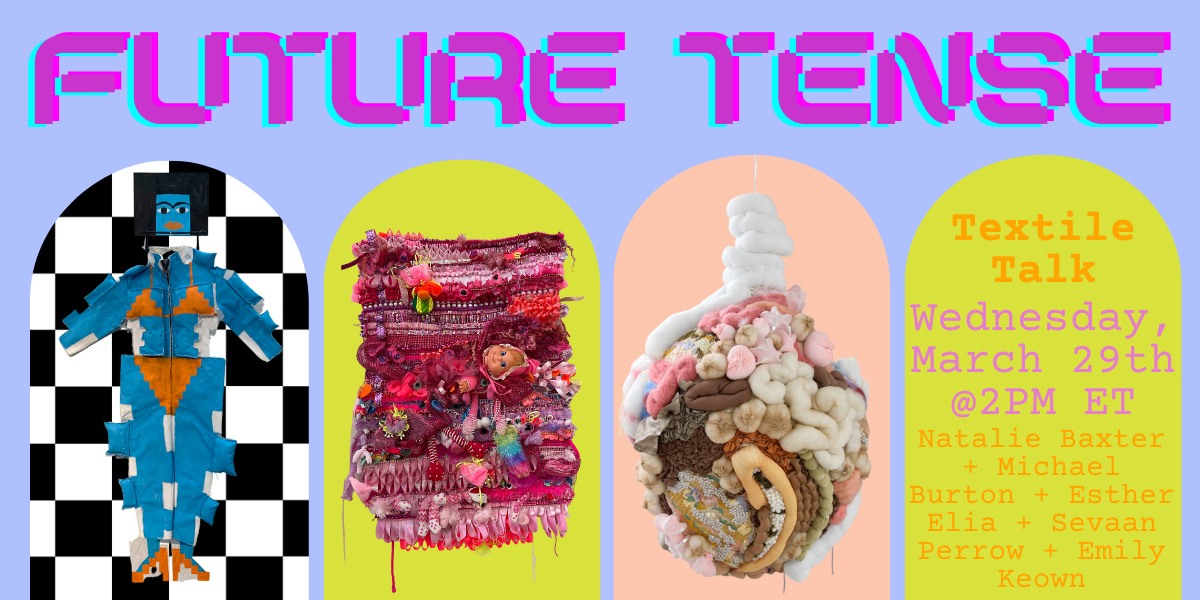 Celebrating the creative work of student artists, designers, and makers, SDA's Future Tense 2023 offers a glimpse into the future of contemporary fibers by presenting the best work made by students in the field today.

Join us for a virtual walkthrough of the exhibition with Robert Hillestad Textiles Gallery director Michael Burton and hear from this year's juror, Natalie Baxter, and exhibition award winners Esther Elia, Sevaan Perrow, and Emily Keown.
Textile Talks features weekly presentations and panel discussions from the International Quilt Museum, Quilt Alliance, Studio Art Quilt Associates, and Surface Design Association. The programs are held online at 2 p.m. Eastern (11 a.m. Pacific) each Wednesday.
Interested in supporting Textile Talks?
Please donate to help defray costs for the participating organizations.