Time
2-3pm EDT (GMT/UTC -4)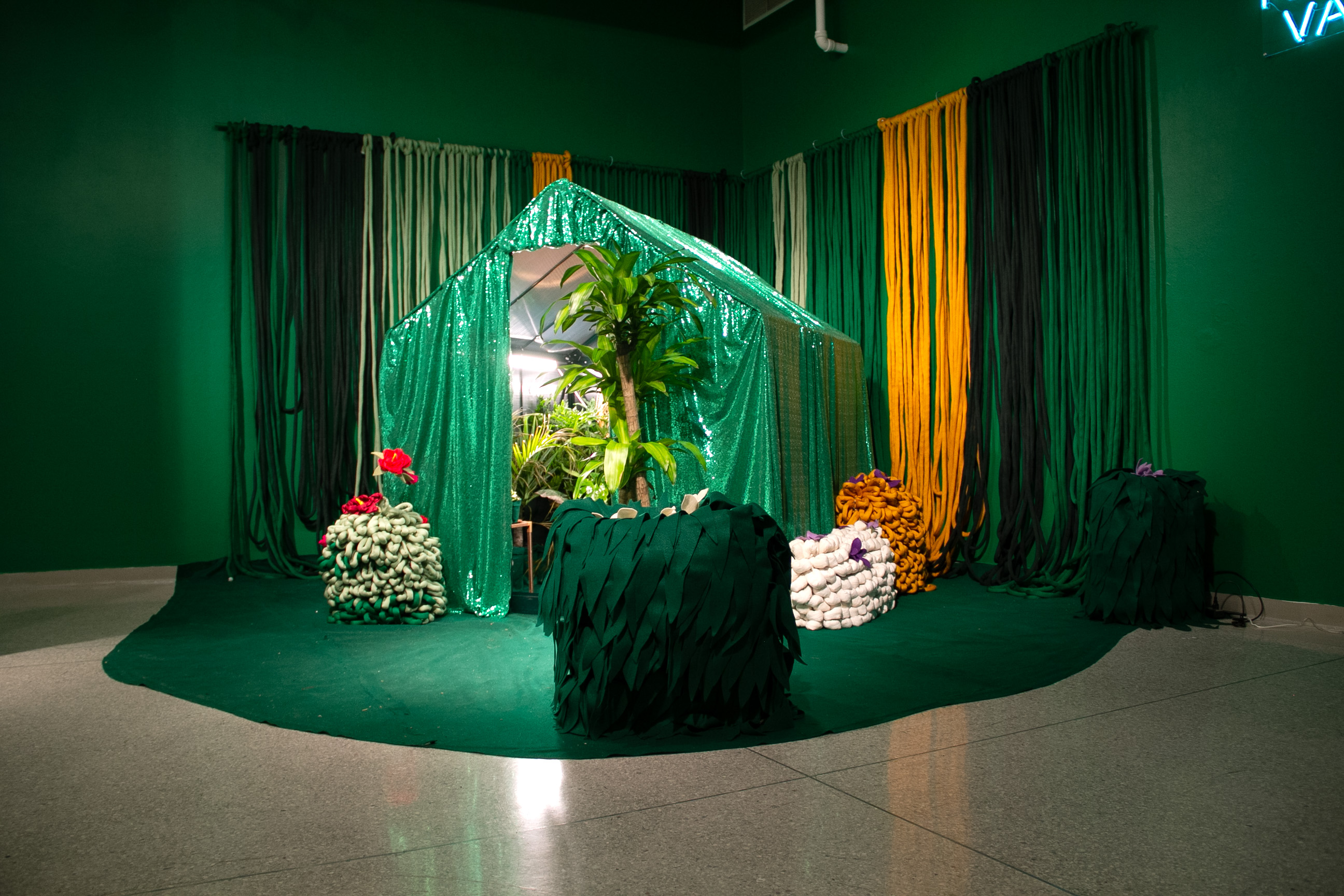 Quinn Alexandria Hunter is an interdisciplinary artist from North Carolina who completed her MFA work at Ohio University. Her practice centers on uncovering and unveiling truths – digging into the histories of Black Americans to find spaces and memories that have been lost, erased, or covered. Using archival information, she makes work that references specific spaces to bring forth lost stories to contend with the removal of Black bodies from historic and contemporary spaces. Hunter looks at the way erasure of historic labor and pain is connected to the contemporary, and how it affects the way we view and use the space around us in the present. She explores these themes through the use of performance, object making, and spatial intervention. Using art, Hunter talks about remembered pasts, speculative futures, and the liminal present and how history impacts the way we navigate in between spaces – both real and imaginary, erased or forgotten.
Textile Talks features weekly presentations and panel discussions from the International Quilt Museum, Quilt Alliance, Studio Art Quilt Associates, and Surface Design Association. The programs are held online at 2 p.m. Eastern (11 a.m. Pacific) each Wednesday.
Interested in supporting Textile Talks?
Please donate to help defray costs for the participating organizations.