Consider the circle. It is universal, basic, a line touching itself or representing a sphere. It encloses, simultaneously including and excluding. It suggests celestial bodies that spin and orbit, and cycles in nature. Cycles, like night and day, seasons, water evaporating from the earth and returning as rain, plants and animals growing from seed to adult, then creating offspring which repeat the process.

In this exhibition, members of Studio Art Quilt Associates celebrate the idea of circles and cycles with their artwork. Artists from Ohio, Indiana, and Michigan use their personal vocabularies of image, style, and technique to create works made from layers of fabric, enriched with surface design or embellishment, and held together with thread. The art combines visual excitement, texture, and meaning.
Marathon Center for the Performing Arts is open to the public with up to 10 visitors at a time on the second floor gallery and they must wear masks. The gallery is open from noon to 4 p.m. weekdays and it is suggested that visitors call in advance. The exhibition is also available as a virtual exhibition on the gallery website.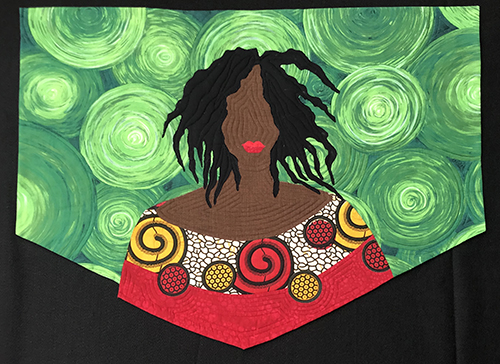 Carole Staples - I Am A Natural Woman