THEME: Beauty surrounds us. It is within us and all around us, from the smallest particle to the entire universe. Beauty is seen and unseen, spoken and unspoken. In the spirit and in the mind. This exhibit is an opportunity to share that beauty.
SHOWCASE EXHIBIT: At least one piece by each submitting artist will be included in the exhibit. 
CURATORS: Heather Urquhart & Kathy Piper
This showcase will be exhibited at the Poway Center for the Performing Arts from December 3, 2021 - January 26, 2022.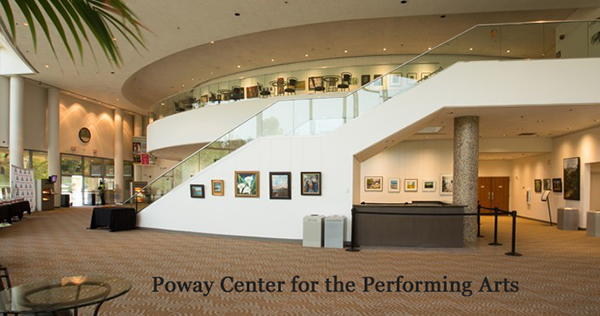 The size restrictions have been updated, height 12" - 100", width: 12" - 100"
Contact Person
Kathleen McCabe