INSTRUCTOR: Suzanne Connors
YOU MUST HAVE TAKEN AN INTRO CLASS BEFORE TAKING THIS CLASS OR HAVING A KNOWLEDGE OF MORDANTS
Eco Printing is a process of using plants to dye and print on fiber through contact printing methods
During our workshop's; participants will explore the alchemy of water, plant materials, heat, and metal and finish the class with beautiful prints on natural fiber fabrics.
In these workshop's we will be creating samples and experimenting with different fibers. We will be using natural plant materials gathered near my Florida home or brought with you from your garden. I will show you processes that have worked well for me and the equipment and bundling techniques that are used.
Be prepared for the wonderful smells that can only come from eucalyptus, and other natural leaves and be open to the magic.
Class Fee: $480
Materials Fee: $60
Workshop Dates:  December 12 - 14, 2023
                               April 3 - 5, 2024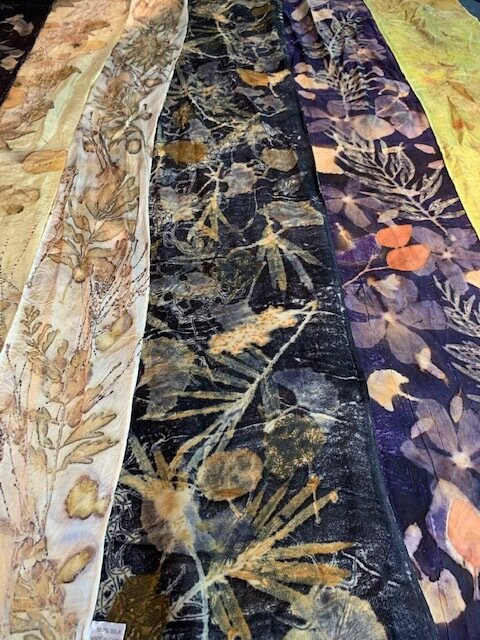 Suzanne Connors - botanical printing workshop
Venue Info
Aya Fiber Studio
170 Northeast Dixie Hwy
Stuart, FL 34994
United States
336-693-4606