Title
Regional Representative
Bio
I have been creating since childhood and learned to sew before I remember. I grew up hanging out in my mother's sewing room and visiting the sewing machine shop where she worked. As an adolescent and young adult, I dabbled in a wide variety of crafts and artistic endeavors. After college, I was drawn into quilting.
I am primarily inspired by geometry and architecture and love bold, vibrant, saturated color. My recent work has heavily featured solids. I enjoy the play and interaction of colors and values and the opportunity to feature detailed free motion quilting. I favor planned improv design, coming at a project with a set of rules or a "recipe" and then iterating and making it work for it all to come together.
In addition to quilting, I've recently gotten into mixed media and watercolor. I imagine it's only a matter of time before some of these new skills find their way into my quilt-making. I live in San Jose, California with my husband and two quilter kids.
In 2017, I pivoted from former middle school math teacher to quilt teacher. I enjoy inspiring others in their creativity. As a SAQA member since 2019, I've enjoyed the connection with and inspiration from other artists.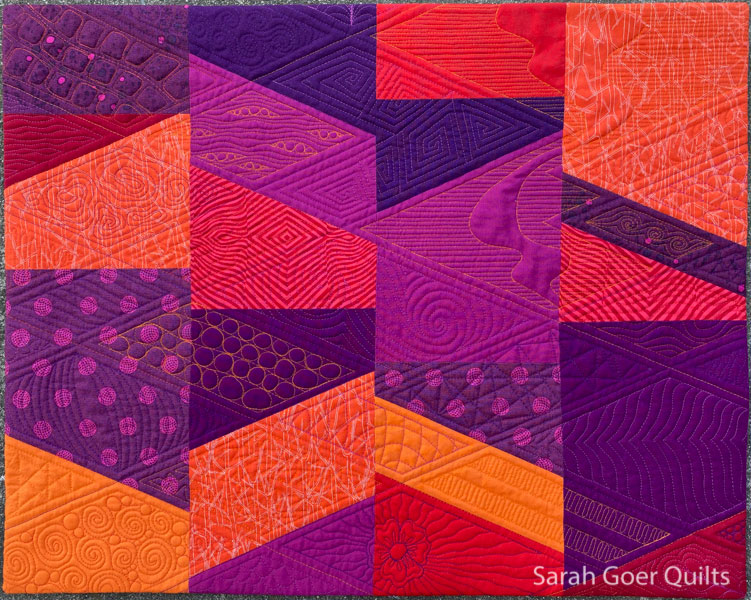 Sunset All About Angles
24 in. x 19 in.
2021