SAQA's 2019 conference Threads of Innovation was wonderful! Over 200 SAQA members gathered in San Jose, California for this annual event from April 25 – 28.
Volunteers helped get the event going by supporting Georgia French, the Special Events Committee Co-Chair, while she handed out welcome packets.
SAQA JAMs met with their new reps Deb Cashatt and Dorothy Raymond. Cashatt and Raymond encouraged JAMs to contact them with suggestions and ideas via email at jams@saqa.com. The JAMs also enjoyed an informative lecture presented by Louise Allrich. Allrich, who showed fine textiles in her San Francisco gallery for nearly twenty-five years, shared her experiences and knowledge.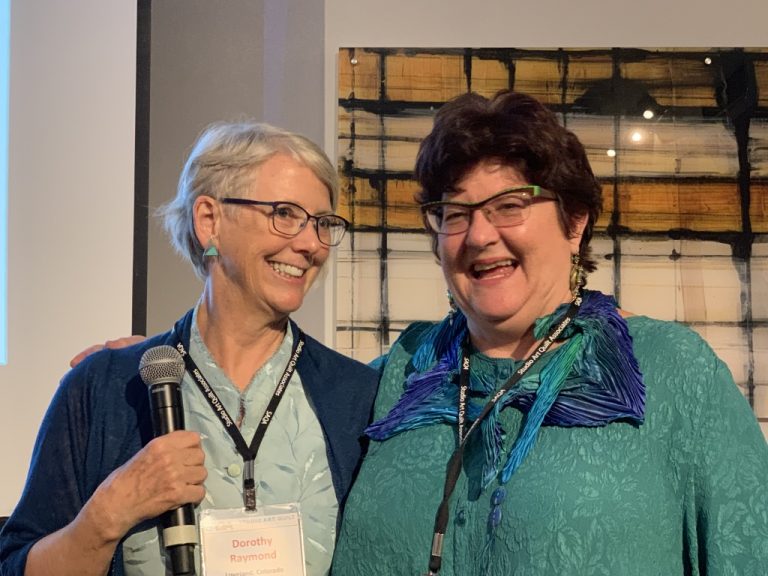 The day ended with a wild and wacky Ice Breaker led by SAQA member Mel Beach.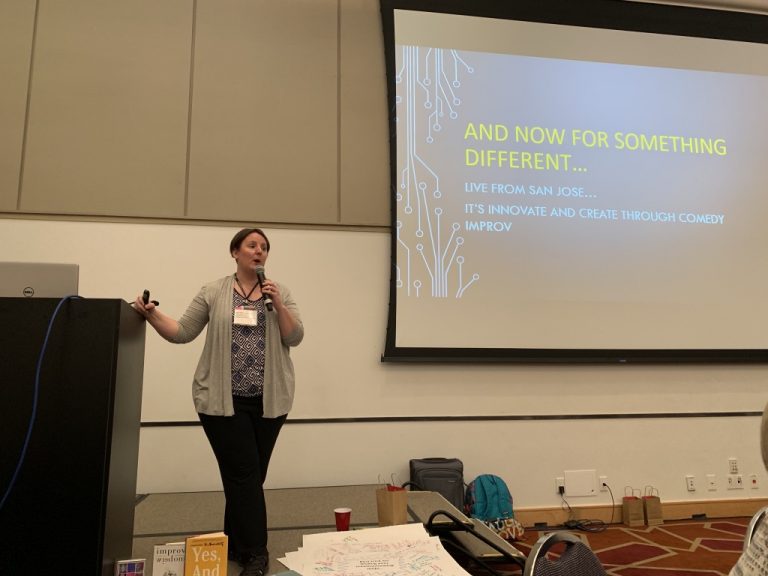 Friday was full of interesting lectures and break out sessions.  We began the day with a memorable lecture given by Pokey Bolton. It was a great insider look at the history of Quilting Arts Magazine as well as Bolton's current endeavors.
This was followed by an informative talk about Instagram and growing your audience on social media given by artist Lisa Congdon. 
Many conference participants took part in Friday Night Out. This event makes it possible for conference attendees to sign up to dine with other SAQA Members. All restaurants are within walking distance. It is a great way to make new friends and be a part of our global community.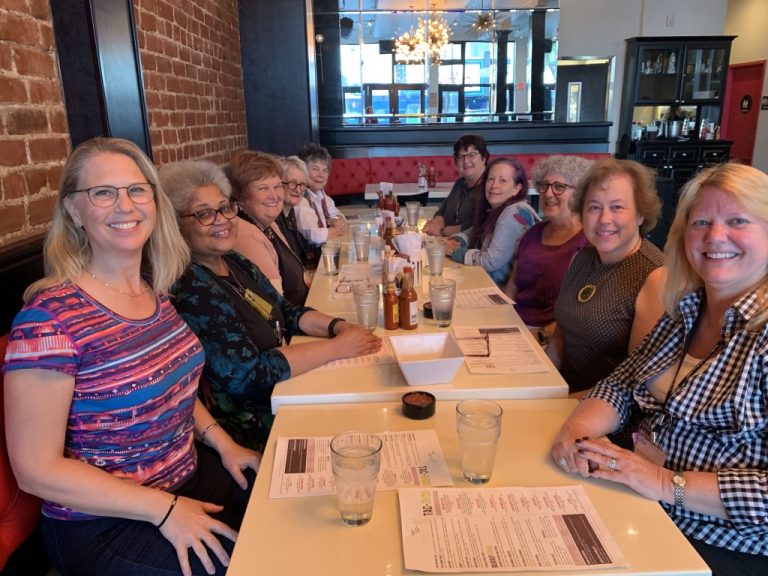 On Saturday, The Social Justice Sewing Academy panel discussion educated our members about the work of Sara Trail who founded the organization. Trail and her volunteers work tirelessly to connect marginalized youth with the power of textiles.  They work to engage with youth on a variety of levels by teaching them history, art, and agency. Participants in the Social Justice Sewing Academy create textile art and quilts that bring attention to issues that are important to their cultures and neighborhoods.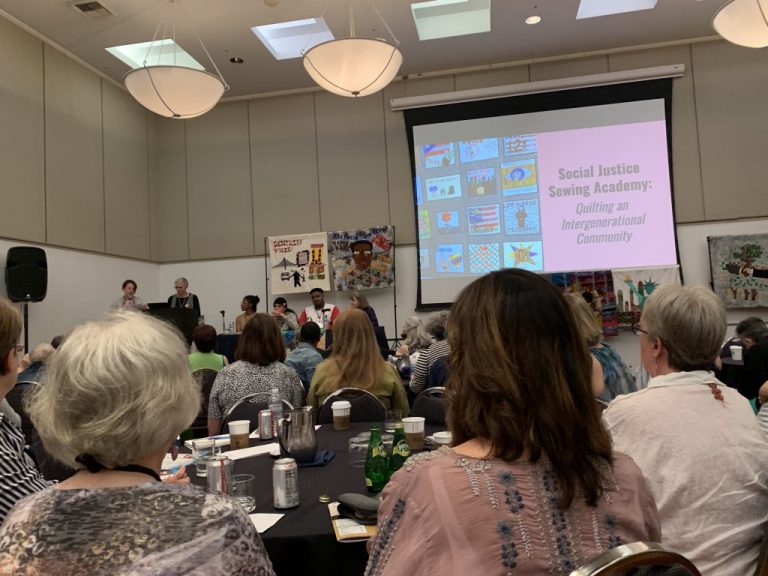 Saturday afternoon was spent exploring galleries and museums. Members had the opportunity to visit the San Jose Museum of Quilts & Textiles. The museum gave us a special look behind the scenes and showed how they store the quilts which are not currently on display. They also shared some tips on proper storage of quilts and fibers to ensure their longevity.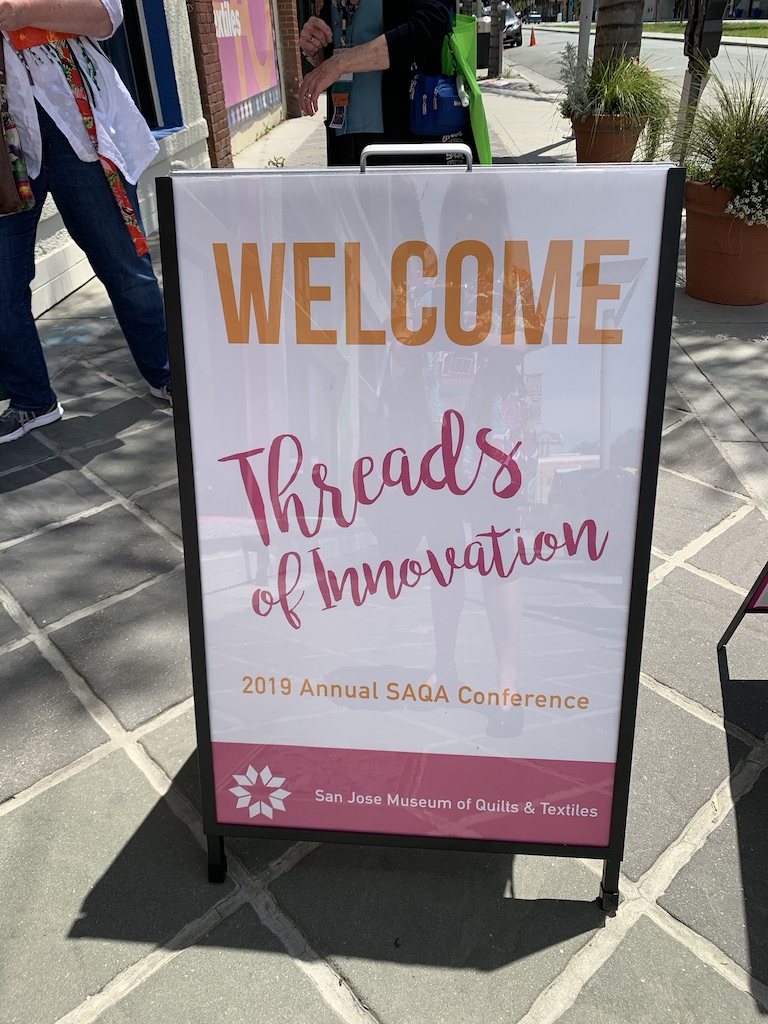 There were several excellent quilt exhibitions on view including the SAQA Global Exhibition H2Oh! and a selection of quilts from the Marbaum Collection. Conference attendees also toured the SAQA Regional Exhibition Shifting Tides: Convergence in Cloth which was on view at the Works/San Jose Gallery. 
Saturday evening was the SAQA banquet and Spotlight Auction. 170 small artworks created by our members are on their way to new homes. We raised more than $17,000 dollars!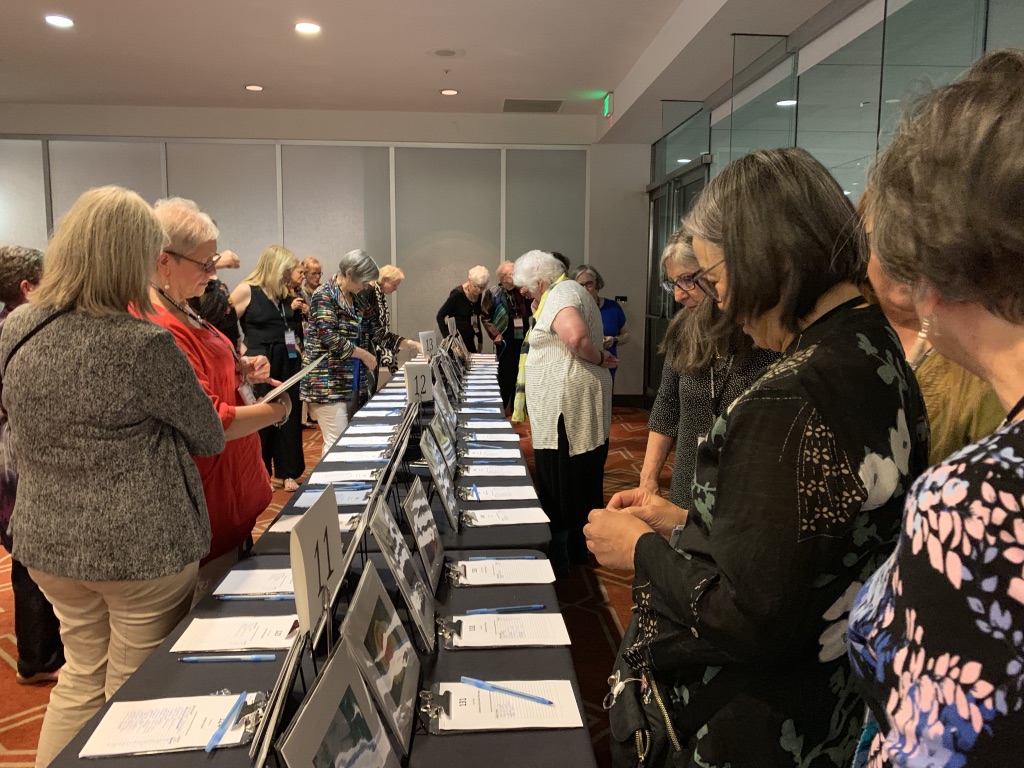 There was birthday cake to celebrate SAQA's 30th year.
Sunday's lectures began with a truly entertaining and informative panel discussion with the four authors of Art Quilts Unfolding: 50 Years of Innovation – Lisa Ellis, Sandra Sider, Martha Sielman, and Nancy Bavor.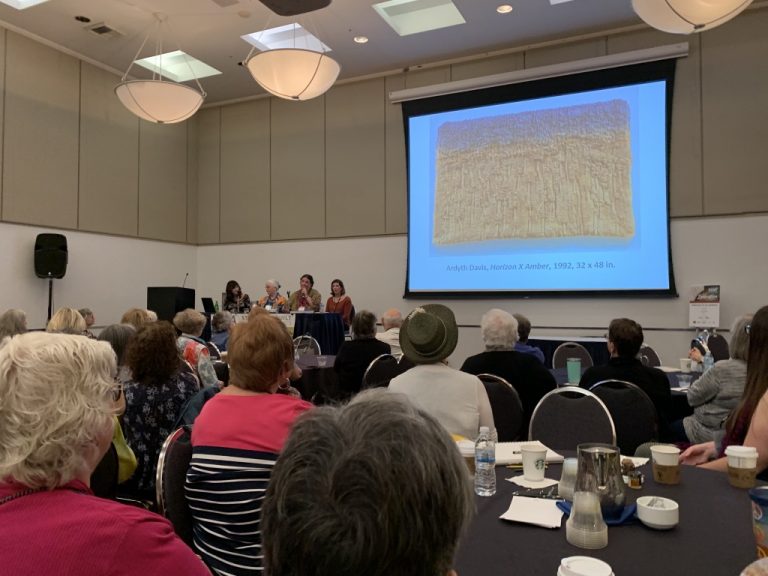 Our final keynote featured the art and words of Joan Schulze. Schulze shared her most recent artwork which chronicles her husband's last years. It was a moving testimony to life and death, art and process. Afterwards, attendees enjoyed the opportunity to view two new pieces that Schulze brought to share.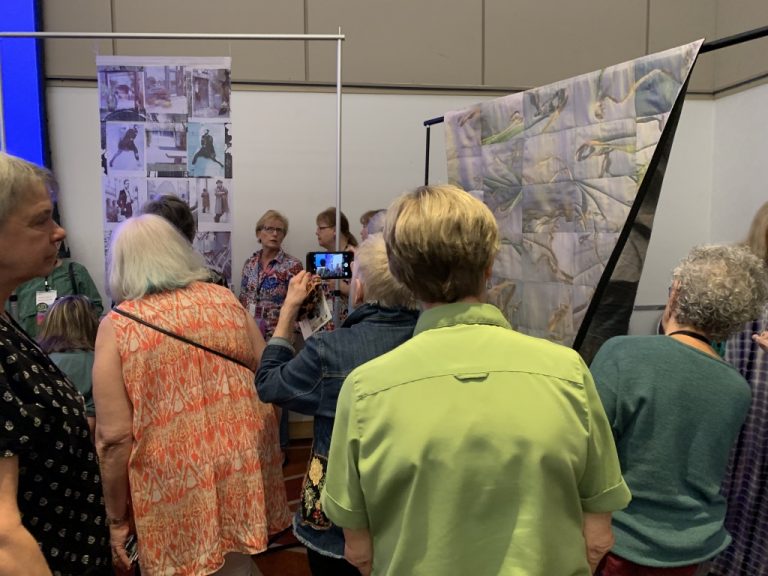 The final afternoon was spent touring studios. Judith Content, Linda Gass, Stephanie Metz, and Therese May all welcomed SAQA members into their homes and studios.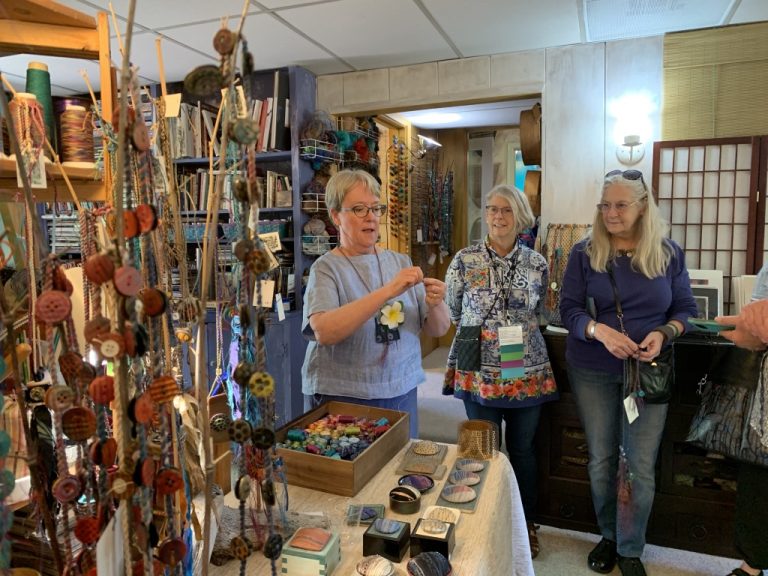 The local San Jose SAQA members and the Special Events Committee did an amazing job of creating a truly memorable conference. We thank them for the countless hours of volunteerism that made this conference possible.