Contemporary fiber artist Pat Pauly's large scale, abstract works created with surface design on cloth take command of the gallery with color, pattern, and imagery.
I'm often asked, 'So, why aren't you a painter?'
"Yes, it's true that my background is in fine arts and I do paint on fabric with dye and present it two-dimensionally as if it were a painting on a wall. But, textiles allow me to construct, deconstruct, and rearrange – essentially, shift the material in a fluid way -- which is something I can't achieve in a painting. My work is not restricted by a stretched canvas of a predetermined size nor by a specific width of a loom, which is how I like it."
Reception: September 14, 2023 from 4 - 7pm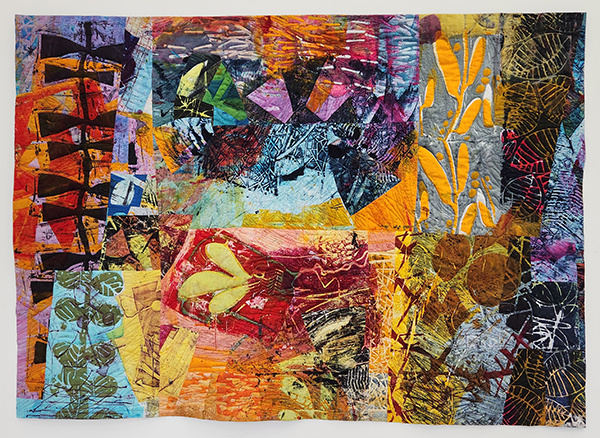 Pat Pauley - Plants Take a Holiday
Location
Rochester, New York