For Until, Nick Cave creates his largest and most ambitious project yet, taking us deep into the belly of one of his iconic Soundsuits. The exhibition, just like these previous works, question gender, race, and violence—in particular, gun violence—in America.
To do this, Cave began with the question, "Is there racism in heaven?" His response is an immersive space made up of thousands of wind spinners with images of guns, bullets, and targets along with a cloudscape encrusted in ceramic birds, beaded flowers, and cast-iron lawn jockeys. Until is an exhibition as well as a platform for engagement; during its time at the Momentary, the installation will come to life with a lineup of performances about community, identity, and more.
Above all else, Nick Cave: Until invites us to take a moment of contemplation about where we are today and what the future may look like.
Nick Cave: Until was organized by MASS MoCA and co-produced by Crystal Bridges Museum of American Art of Bentonville, Arkansas, and CarriageWorks of Sydney, Australia, with support from the Massachusetts Cultural Council, the National Endowment for the Arts, Jack Shainman Gallery, and the Robert Lehman Foundation.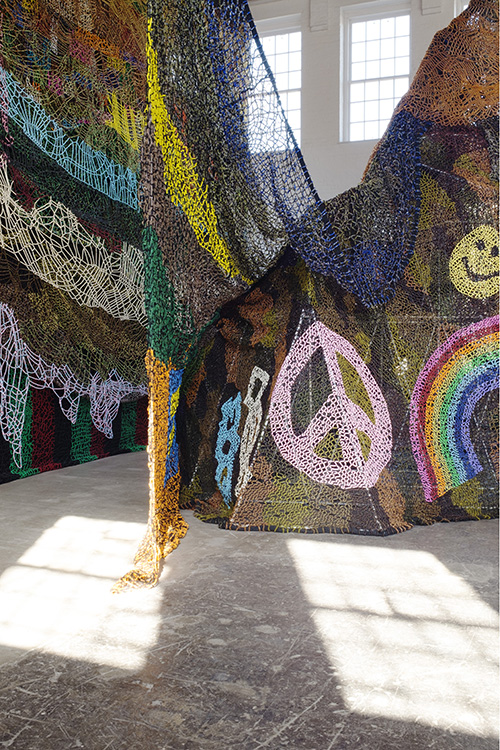 Nick Cave - 8
Location
Bentonville, Arkansas