Eleven artists, curated by Susan Avishai, demonstrate how they reimagine and redefine cast-off textiles and old clothing. Through artistic reuse, they tangibly demonstrate the dignity of labour, the respect for materials, and perhaps an even greater understanding of the creative process itself.
Reception: August 5, 2023 from 2 - 4pm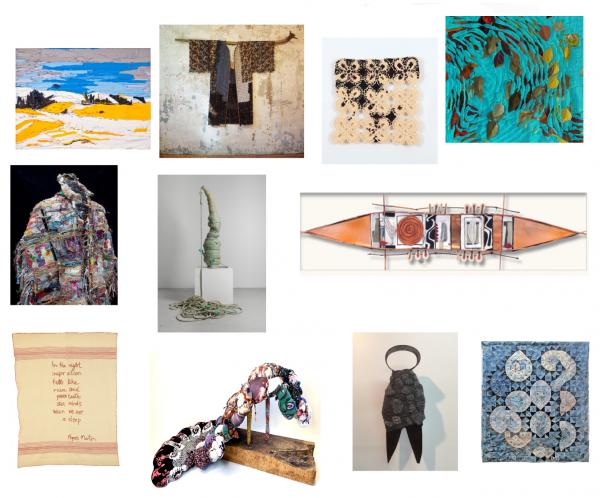 Top–Liz Pead (Toronto & Fenelon Falls, ON), Sonia Jacyk-Bukata (Guelph, ON),  Amy Meissner (Anchorage, AK), Susan Avishai (Toronto, ON),
Middle–Melanie Siegel (Toronto, ON), Sandra Smirle (Montreal, QC), Alice Vander Vennen (Cobourg, ON),
Bottom–Judy Martin (Manitoulin Island, ON),  Leisa Rich (Howe Island, ON), Carole Baillargeon (Deschambault-Grondines, QC), and Judith Tinkl (Sunderland, ON). 
Location
Almonte, Ontario