Download our media kit or contact us at ads@saqa.com to find out how to reach out to our members, collectors, and other art enthusiasts while enhancing your company's visibility.
SAQA Journal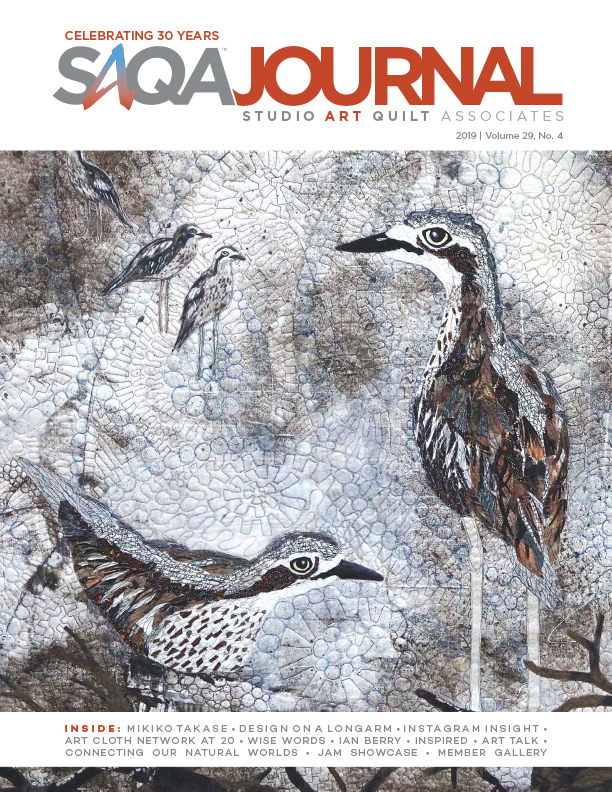 The SAQA Journal is published 4 times per year and sent to over 3,700 members around the world. Digital versions are also available in our online archives.
SAQA's international membership is made up of art professionals who are highly invested in creating, collecting, and appreciating art quilts. They are seasoned and experienced in the fiber arts. They come from a variety of backgrounds with current positions as artists, curators, collectors, teachers, and museum staff.
SAQA members save their issues of the SAQA Journal and refer to them frequently, year after year
SAQA Annual Conference
The SAQA Annual Conferences are held in a different part of the United States or Canada each year. Conferences offer a variety of presentations that highlight the latest techniques, trends, and business advice.  Conferences sell out as members, new and seasoned, seek out the opportunity to learn and network with fellow professionals and art quilt experts.
We offer sponsorship and advertising in the conference program.