Title
Regional Representative
Location
Markesan, Wisconsin
Bio
Despite a crabby teacher and boring projects, I fell in love with sewing in Junior High. Quilting came much later when my first child was born. I was hooked when a neighbor invited me to the local quilt guild. After many years of traditional projects, I've discovered art quilting, a welcome change. 

My work is varied between traditional, improv, and collage. I like the variety- it keeps me interested and sparks my creativity.
My husband and I are retired and live on a beautiful lake in Wisconsin. My studio is in our former bedroom, and I look out over the lake while I create.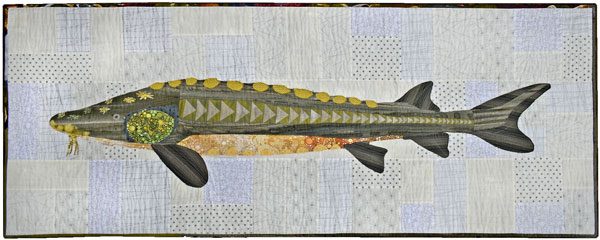 Stella the Sturgeon
30" x 72"
2019