Some of SAQA's regions are quite large, and it can be difficult to schedule meetings to accommodate the entire region. One approach is to have a smaller local meeting which SAQA calls a Local Connection (also called pods or circles). These meetings can have a lot of structure or not. Here is a great example.
A group of SAQA members from the northern Denver Metro area met for the first time with the goal of creating a regional Local Connections group to share art and information. Anne Severn and Mary Louise Gerek SAQA Co-Reps for the CO/UT/WY region organized the event with with the hope that more such meetings will begin to happen in their region.
Carol R. Eaton hosted the gathering at her home and studio in Westminster, CO.  All participants truly enjoyed getting to see Eaton's wet studio. After the formal part of the meeting was over, Carol invited members to dip some fabric in her indigo vat.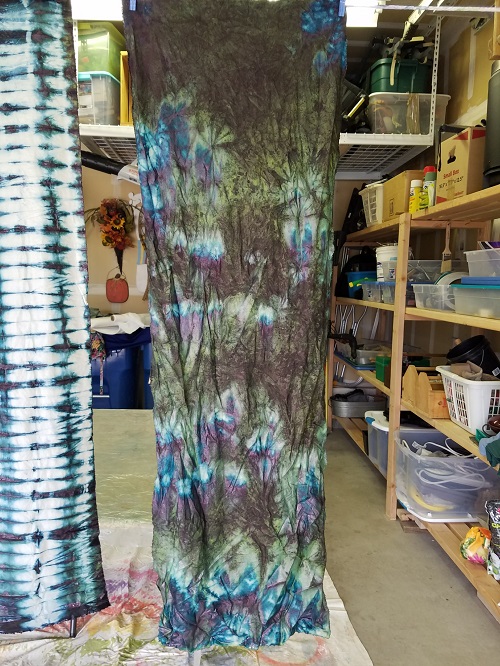 It was the first indigo experience for many of the participants. Seeing the fabric turn from green to blue as the indigo oxidized was really fun for everyone involved. Everyone appreciated Carol's generosity and her willingness to share information and materials.
According to Gerek, "We shared our work, got to know each other, and decided that we all need regular 'play days.'  We proceeded to schedule our next one!"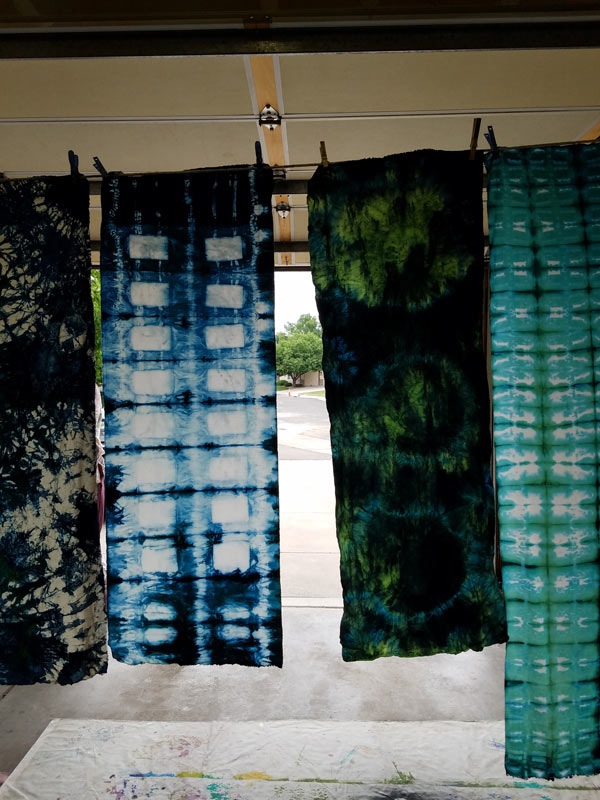 Interested in meeting with other SAQA members in your region? It's easy to make a Local Connection – Simply contact your Regional Rep  today to find out more about this program. No matter who you are or where you are, you're always connected with SAQA.