This exhibition is Hollis' personal interpretation of everyday life in West Africa. Having lived in this part of the world for twelve years, her approach is one of observation and respect. Hollis' choice of medium relates to her background and the culture she encountered. Her use of textiles conveys the warmth of this society. The quilting becomes the heart and soul of the people and is the key to her interpretation.
Fifteen art quilts portray the rich African culture and the strong sense of community and family unity. The background of each quilt is inspired by the beautiful and decorative fabrics which are omnipresent in West Africa.
Hollis started with photographs she took while living in Togo, Burkina Faso, Mali and Benin. From these photos, she drew the original illustrations for her coloring book "Stories of West Africa". This exhibition was created with the intention to share Hollis' love for this little known but captivating region of Africa. Individual signage tells a short story about each textile piece, inviting the viewer to learn more about the people, traditions, and textiles of West Africa.
Reception: August 27 from 7 - 8pm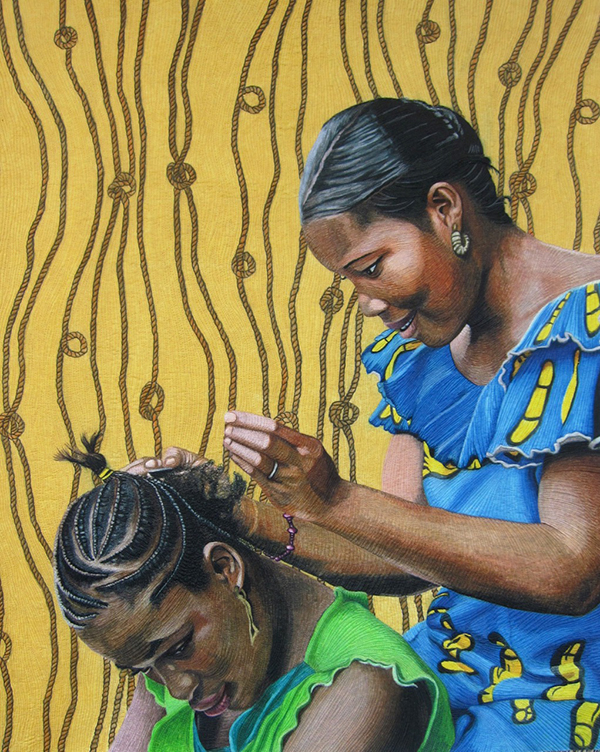 Hollis Chatelain - The Beauty Shop
Location
Blacksburg, Virginia