Time
2-3pm EST (GMT/UTC -5)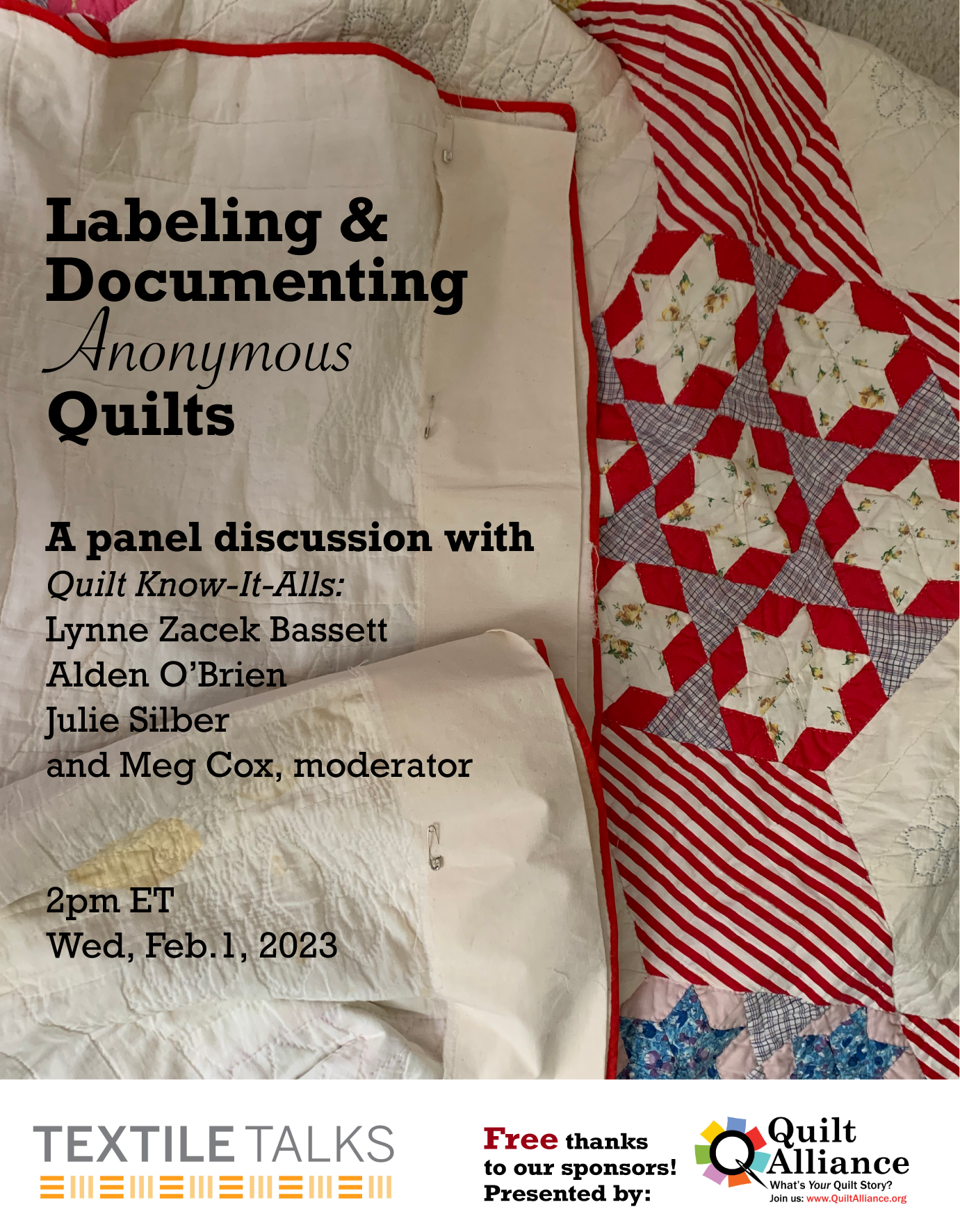 Join us for a panel discussion about the conundrum of how to label and document quilts with no name or known provenance. Members from the Know-It-Alls group of quilt historians, Alden O'Brien, Lynne Bassett, and Julie Silber, will join moderator Meg Cox to share the history of quilt labeling or marking and offer some advice for documenting these untagged textiles.
Textile Talks features weekly presentations and panel discussions from the International Quilt Museum, Quilt Alliance, San Jose Museum of Quilts & Textiles, Studio Art Quilt Associates, and Surface Design Association. The programs are held online at 2 p.m. Eastern (11 a.m. Pacific) each Wednesday.
Interested in supporting Textile Talks?
Please donate to help defray costs for the participating organizations.