Finally, science and art are colorfully intertwined in Fun with Fractals and Other Mathematical Quilts. The two-person exhibition of 10 quilts total was curated exclusively for the Texas Quilt Museum.
First, retired mathematics teacher, author, and lecturer Elaine Krajenke Ellison creates unique quilts inspired by a variety of mathematical topics. She has created nearly 70 quilts spanning 4,000 years of mathematics, and co-authored Mathematical Quilts and More Mathematical Quilts, geared toward K-12 students.
Next, Dr. Vaughn Nelson is a retired West Texas A&M University physics professor and author. The academic field of physics relies on mathematics to solve challenging problems in vectors, momentum, atomic structure, and other aspects of energy and matter. He has served on State Committees including the Texas Energy Coordination Council.
Dr. Nelson created his first quilt in 2006, using a design he created that then was pieced by his wife Beth and longarm quilted by his daughter. Since then, he has designed, pieced, and quilted more than 150 quilts entirely on his own. The exhibit was made possible by the generous sponsorship of Reynolds and Associates.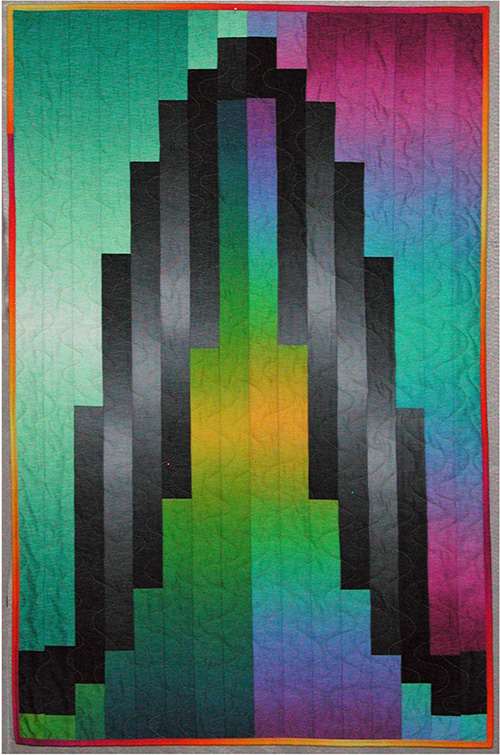 Vaughn Nelson - Fibonacci 2