Time
2-3pm EDT (GMT/UTC -4)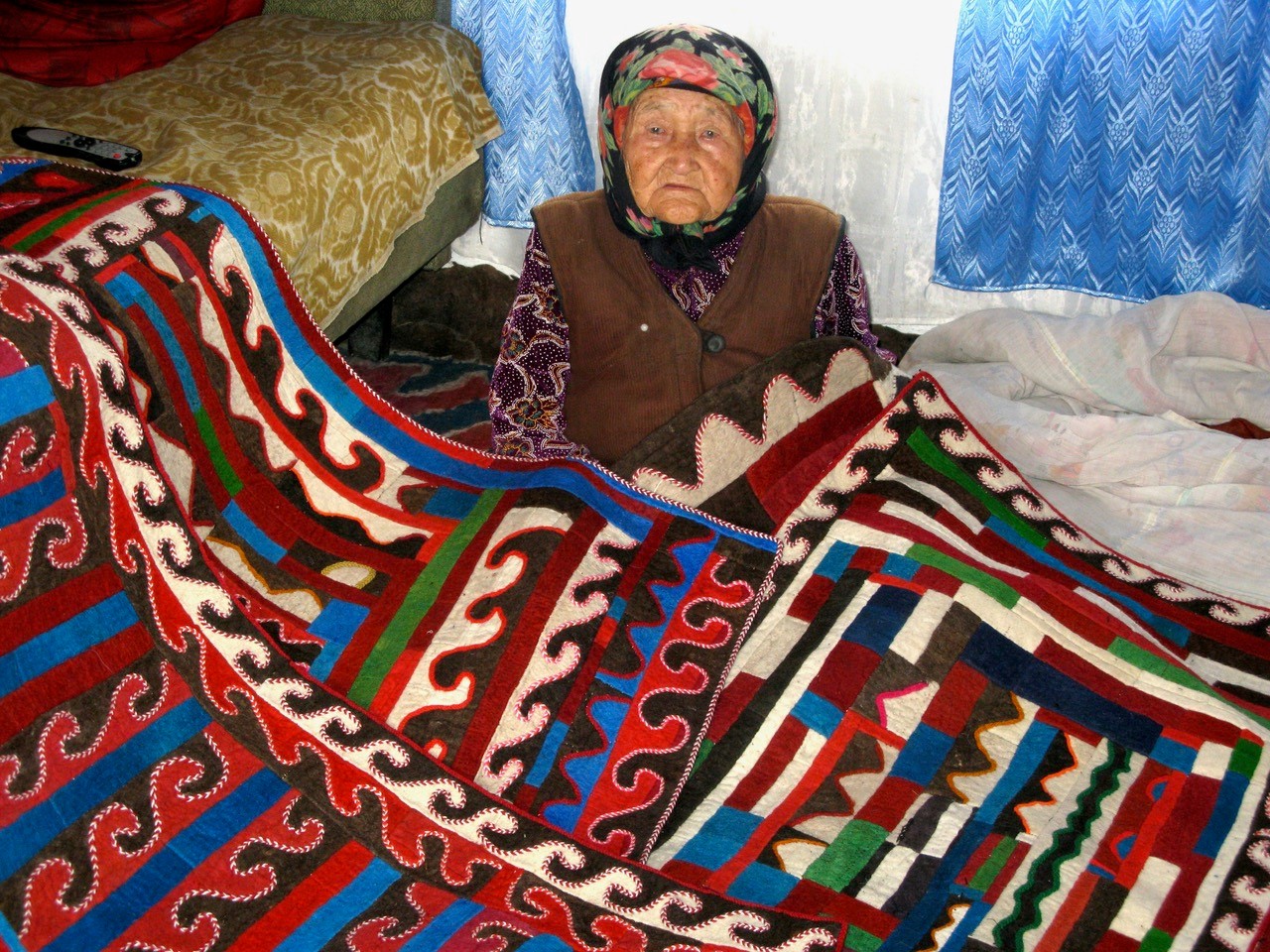 Photo: Kyrgyz woman with patchwork
Marin Hanson, Curator of International Collections at the International Quilt Museum, will talk with artist and researcher Christine Martens about her extensive travels in Central Asia and about the collecting of patchwork and quilted objects she has done on the museum's behalf. Quilted robes, patchwork hangings, and talismanic children's garments will all be featured in the discussion.
Textile Talks features weekly presentations and panel discussions from the International Quilt Museum, Quilt Alliance, San Jose Museum of Quilts & Textiles, Studio Art Quilt Associates, and Surface Design Association. The programs are held online at 2 p.m. Eastern (11 a.m. Pacific) each Wednesday.
Interested in supporting Textile Talks?
Please donate to help defray costs for the participating organizations.