There are those among us who make personal sacrifices, who forgo comfort and safety while striving to make the world a better place. They are persistent and dogged in their determination to lift, to save, to shed light, to inspire. They are the helpers, the speakers, the ones who act. They soldier on, in spite of persecution or personal risk. They seek to help one lone person or the entire planet. They represent the very best of humanity. This exhibit honors these women and men. 
A Better World: Heroes Working for the Greater Good is a group exhibition of art quilts designed to inspire and educate viewers about heroes – both anonymous and well known – who have worked to improve our world. It was curated by artists Susan Brubaker Knapp and Lyric Montgomery Kinard. 
Each artist chose the person she or he wanted to celebrate, and made an art quilt that was 30" wide by 50" long. These heroes include activists; artists, writers, poets and musicians; presidents; humanitarians; volunteers; journalists; environmentalists, workers in important service industries, scientists; and parents, children, husbands and grandparents. 
The creators of the work in A Better World are outstanding artists who use a variety of construction and surface design techniques to create complex and beautiful fiber art. The exhibition encourages viewers to appreciate art quilts as expressions of inspiration and activism. We know that communicating through art can help our society work together towards the greater good, towards higher ideals, towards a better world.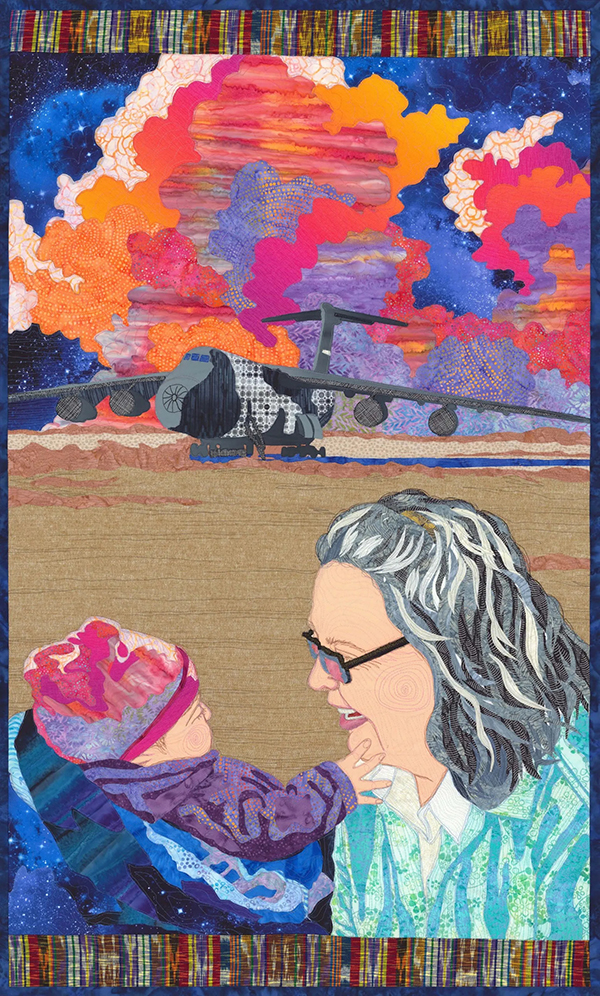 Luana Rubin - A Mission of Love - Kathy Price
Visions Art Museum will be closed until January 26 but this exhibition can be seen online until then.
Location
San Diego, California