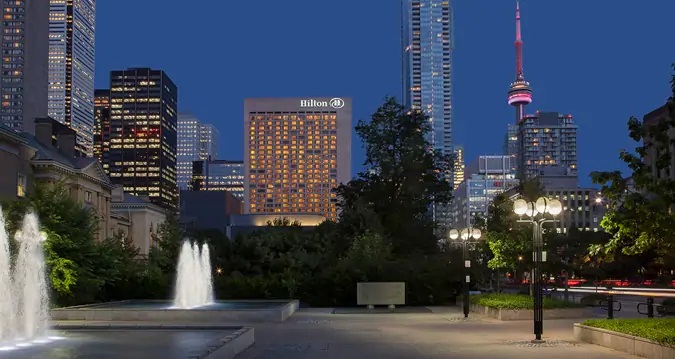 The 2023 Conference will be held at the Hilton Toronto. Located in the center of Toronto's urban downtown, the Hilton Toronto is within walking distance from the Metro Toronto Convention Center, Union Station, the theater district, Chinatown, city hall and connected to all major office towers. Known as a walkable city, Hilton Toronto is the perfect starting point to explore all the city has to offer. 
Reservations:
Hotel costs are NOT part of your conference registration fee and you are not required to stay at the conference hotel. Many other options are available.
SAQA has reserved a limited number of rooms at a discounted rate for the duration of the conference. Reserve early - these spots go quickly (especially the double queen rooms). If you are arriving early or leaving later, please be aware that discounted rooms may not be available for the entire duration of your stay.
If you prefer to contact the hotel directly, use the code SAQA23 to receive the discounted rate.
Hilton Toronto
145 Richmond Street West,
Toronto, Ontario, M5H 2L2, Canada
TEL: +1-416-869-3456 FAX: +1-416-869-3187